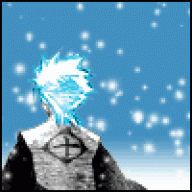 Joined

May 19, 2008
Messages

2,952
Trophies

0
Location
Website
XP
Country
So I have been using it whenever I play with my 360 so I can talk with people that don't have a 360.
So when I am on, my name shows up as my old display name. Not my real name... Just a fake name. So then when I actually wanted to put my real name, I switched it up and fixed my profile with my real name. Even on messenger, it shows my real name, and on the Windows Live profile, I also changed it so it would be my real name.
After that, I noticed that whenever I send messages or in the Online List, it shows my old fake name. I want to put my real name, but I don't know how to change the Display Name on the messenger for 360..
I tried these things:
http://support.xbox.com/support/en/us/xbox...tegory=xboxlive
http://www.xbox360forum.com/forum/xbox-liv...splay-name.html
The first link never helped... And the second link was broken. It just ended... >And was hoping someone can tell me the answer to this.
How can you change the Display Name of yourself while signed in on your Xbox 360 Messenger?
Please help, seriously. I wanna fix this and make it work T_T