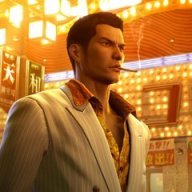 Joined

Jul 30, 2021
Messages

13
Trophies

0
Age

37
XP
Country
Hi, I just bought a used Nintendo Wii, the one that have retrocomp with GC, it comes with the hombrew channel but I couldn´t install USB loader gx, some error happen...so I decided to format the console to start from zero, but the wii FW is 3.2U. and now I can´t use WiiBrandLauncher cause the version is to old. Also i thinks it has a modchip, cause I can play a backup of mario galaxy, this come with the wii, I think the past owner forget it inside. After I do the format the console show this screen when it starts.
When I select System Menu this error ocurr:
After that screen appears the main screen of the Wii and it recognize the Mario Galaxy DVD-R
Can someone help me to know what modchip my Wii have, How I can to not see that first screen and that error and last what to do to get 4.3U version?
I know you don´t work for me haha, but I am rellay lost in this.
Thanks for red this thread