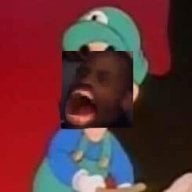 Joined

Aug 8, 2015
Messages

34
Trophies

0
Age

22
Location
XP
Country
(If I am on the wrong section, please move this post)
For those of you that don't know what frankenfirmwares are, it's nothing else than a partial downgrade.
I've never heard of any stories of partial downgrades on old3ds/2ds. That's why I am asking for help here.

Alright, here's the story:
I downgraded my 2ds from 10.7 to 9.2, using Freakyhax.
But some time during the downgrade, i got this error saying: "An error has occurred".
I thought i was fucked, but when i tried booting it up, it worked. It even showed up that window with that home menu customization thing(Yes, i know that that it's supposed to do that, mainly because i've downgraded my N3ds XL, too, but i updated it to 11.0, don't ask why, please).
The system settings shows 9.2.0-20(or something)E, but i believe that i only have a Frankenfirmware since it crashed during the downgrade. I don't really know when it crashed during the downgrade(so it could've been after the downgrade, but im not sure), since i was doing something else, but it did crash.
Is there any way to see for sure that I have a frankenfirmware?
And if I have, can I fix it without updating to 11.0?

And one more thing.
Before you go say "google is a thing, y' know", i've googled for around two hours, by now.
And all I see is N3dses with the same problem, but no old3dses/2dses with this problem. i am not sure if it'll work with a N3ds fix for 2ds.