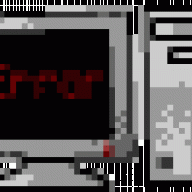 Joined

Mar 7, 2009
Messages

2,193
Trophies

0
Age

24
Location
Website
XP
Country
Well this is weird....
I can switch between GEN-B and GEN-D3 on my PSP without the need to do anything to it (ie. Pandora battery or anything)
It's pretty awesome because i can switch to GEN-B to tie my PSN account to the PSP and then switch back to D3 to play stuff online

I'll tell you how i did it because it had me weirded out...
Well i first actually had the PSP on GEN-D3 and then i wanted to use the homebrew IRshell but i heard that you needed to patch it to run it on GEN, so i was pooped..
Then i found a patch for it on PSPhacks with a tutorial and patched IRshell 4.9 with the GEN patch and ran it on my PSP GEN-D3.
The weird thing is, after i came out of the homebrew back into the XMB bar, i went to check my System info and it said i had GEN-B (full) so i was like
"Oh shit i must have screwed something up"
So then i just forgot about it and went on to play some God of War: Chains of Olympus, after a short while i saved and went back into the XMB bar and checked my System info again just incase i had made a mistake eariler, and guess what i saw?
It suddenly said GEN-D3 again!
So after some invesagation i found out that if i ran IRshell and then quit it and go back into XMB my firmware would be GEN-B (full) but when i go to play a game (Was playing God of War and LBP) and quit out of the game and into the XMB my firmware would go back to GEN-D3.
This is pretty awesome cos i managed to sync my PSN account to my PSP when i was in my GEN-B 'mode'

Just curious if anyone had this happen to them before cos this is weird..