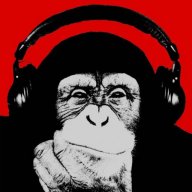 Joined

Dec 17, 2019
Messages

3,853
Trophies

2
Age

29
Location
XP
Country
What if I told you that I am WiiMiiSwitch?
I've created WiiMiiSwitch as an alter ego for a social experiment, to see how you'd treat me if I acted differently than who I am.
WiiMiiSwitch, represents my Naive self. I made Polls constantly to see how you'd react to them. Oh, you don't believe me?
Exhibit number 1:
Exhibit number 2: Ever wondered why WiiMiiSwitch has a fixation for
@tempBOT
,
@p1ngpong
and
@AlanJohn
?
WiiMiiSwitch represents my love for my three favourite members on the whole temp.
Like, I legitimately treated badly
@alexander1970
just so you thought that we were totally different people.
Also, said that
@DinohScene
was my slave. Actually we both agreed all of this. He helped me to do this Social Experiment. Thanks to Dinoh for his support. You're awesome!
Exhibit number 3: Have you noticed that I'm Mexican and WiiMiiSwitch types with typos nearly all the time?
I had to learn how to type with broken english in order to mislead you more effectively.
I guess that worked as expected.
Exhibit number 4: Did you noticed that while I was "Suspended" WiiMiiSwitch was active all the time?
And now that my suspension expired, WiiMiiSwitch "found a better site to poll", huh? Quite coincidental, don't you think?
So... yeah. I wanted to tell you guys. But believe me, I got super bored. This stupid quarantine makes me think and do stupid things.
I guess, moderators are free to delete my alt account WiiMiiSwitch now.
Please don't get mad at me. This has got to be the worst joke I've ever pulled on you guys.
Best regards.
I guess I stroke community for information after all