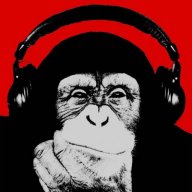 I'm a 90s kid - Old Skull Gamer
OP
Member
Joined

Dec 17, 2019
Messages

3,574
Trophies

2
Age

29
Location
XP
Country
While I was away, I played furiously
Mario Kart Tour.
Over the lapse of three months, I reached Player Level 93 and Tier 40.
My Pilots (characters) where nearly complete with the exception of High End ones.
All Normals and Supers got quickly filled with each subsequent Pipe Pull, but only managed to get 5 different High End Pilots.
These where my beloved:
Pauline
Cat Peach
Pink Gold Peach
Golden King Bob-Omb
Golden King Boo
Aside of random ones given in Gold Pipes, such as Dry Bowser, Ice Mario, Penguin Luigi, etc.
The odds of acquiring High End stuff (the best in the entire game) are very minimal.
How the Game Works
For those unaware of how Mario Kart Tour works, I will try to explain it briefly:
The game is what it sounds like; that is, a Mario Kart Game.
But in this game you compete against real players and the CPU. Although real players are NOT in real time, they play an important part of the game later to be discussed.

The goal of the game is obviously to Win in Weekly Ranked Cups.
The way to win in said cups is by achieving a High Score during the Week's Cup.
Each Week there will be 16 different cups with 3 "different" courses to play in, plus one extra challenge that can range between getting coins, not bursting balloons, gliding distances or good old race and beat the CPU to win

Im each Cup, you'll obtain a different score based on different factors, such as the characters you own (later to be discussed) the car you choose, the glider you choose, play style, wheter you hit CPU or got hit by it and the most important thing: Combos.

Combos in this game are chained actions you must perform during a limited time to multiply your score with each action.
For instance, hitting someone with a shell will add 20 points to your score.
But if you do it subsequently, it will get multiplied by 1, 1.5 or 2 times it's original added score.
And what's more, with added combos, this score gets multiplied even more! You'll get more points if you hit someone at Combo 20 than hitting someone at Combo 3.

Take these examples:
You hit 3 different players with a Green Shell. Each hit are chained into a Combo, plus Added value for being a Chain.
So: 20+ 20 + 20 = 60

But if you do the same three Green Shell hit while you're, say, doing Combo 60, instead of Scoring 20 points for each shell, you'll get 100+ points. So:
Combo 60 + Shell (61) + Shell (62) + Shell (63) = 110 + 111 + 112 points = 333 points instead of 20 points for three Shells.

What's more, choosing High End Characters and Cars and Gliders, will multiply your Combo Score by 2.
So instead of achieving 20 points for each Shell you'll get 40. And if you do it subsequently, you'll increase the score of each Shell (40 + 41 + 42...)

That's the whole point of the game: Race for first place, while doing Combos with High End everything.
Easy, right?
BUT JUAN HOW DO I GET THIS HIGH END STUFF YOU MENTIONED?
Ah! That my friend are gotten on
Pipe Pulls
.
In order to get a Pipe Pull, you must spend 5 Rubies for 1 chance of pulling 1 pipe. But if you spend 45 Rubies, you'll pull 10 times the same pipe instead of just 1 time.
The odds of getting High End stuff is literally below 0.0% compared to Normal Stuff with a 2.5% of Appearence Chance.
Each Week's Cup will feature different High End stuff and each week you'll get different percentage rates for acquired stuff.
So a High End thing might have 1.0% change of appearance in a Pipe Pull
this week
,
but might have 0.0002% of appearance next week.
Sometimes, Nintendo gives you a
Golden Pipe
with 10 Pipe Pulls. These special
Gold Pipes
offers
less Normal Stuff but more High End stuff.
The appearance percentage
remains the same
but it's more likely you'll get more High End stuff!
So you must hunt for Gold Pipes instead!
Each week, at the very end of the Tour, Nintendo will gift you 5 free Pipe Pulls depending on
wheter or not your performance on each cup was enough to unlock them
.
But something for sure, is that
when you play ALL THE CUPS
, regardless of your performance, you'll get
1 Gold Pipe
pull for a chance of getting High End stuff.
The other 4 free pulls are Green Pipes wich offers Normal or sometimes Super stuff. Both Normal and Super stuff, aren't comparable with High End stuff.
So in order to win in a race, you must get High End stuff wich will add more points to your races.
The more races you win, the higher your Player Level and Tier will be.
If you achieve a high enough score on the Week's Cup, you'll rank up your level plus the added bonus of 35 Rubies plus other goodies The higher your Score, the better youll win against Real Players around the world with the same Tier and Player Level you own.
OK, OK, I GET IT NOW... BUT HOW DO I WIN?
Ah! I'm glad you ask this because
I've discovered
a really good way to
cheat
in this game and maximize your chances of winning each week High End stuff and 1st places on Week's Cups!
Yeah! you read it right!
I have discovered a strategy to win at this game everytime!

That secret is...


Each week, when a new Ranked Cup starts, you shouldn't play that particular cup right away.
Wait at least 5 days
.
Since you'll have a score of 0 on said cup... the game will match you with player whose score is just as slow as yours (not 0 lol)
So, when you play the Ranked Cup, you'll achieve a FAR GREATER Score for the Cup regardless of your playing level.
About Pipe Pulls:
Always aim for 10 pipe pulls... but here's a trick! Reset the Pipe Contents 5 times before doing a 10 pull.
If you do, you'll get a
GUARANTEED 10 TIME GOLD PIPE PULL with High End stuff!