I Don't know if anyone already found this solution, but I'v decided to share it with all of you anyways.
My Previously Wii drive is dead, I'v decided to buy USB Sata Enclosures/Cases, USB 3.0 for the "Fast" transfer of the WBFS files from my PC to External HD, But I'v Found, in many forums that JMicron is a Cheap Chinese Company, and Most of his Sata Enclosures, suffer from Power Management on their Firmware, and for that reason they shut down the HDD and The Nintendo Wii doesn't bring it up again.
Even in Windows is a pain in the ass, always wait for the drive Boot up, making this cases a pain in the ass, as I already said.
Said That, Let's go to the Solution
My Cristal Sata Slim USB 3.0 Case, came with the JMicron
JMS578 Chip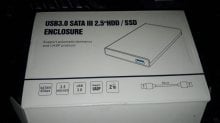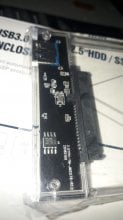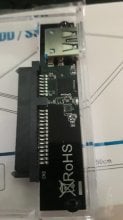 After Many Research I'v Found a Firmware that worked great on disabling the Spin Down (Power Management) of Crystal Slim Case
There are no way to Write, R
ead Firmware if there no HDD Attach to the Enclosure
, And is Safe to Update FW, no harm will happen to the HDD, but it is necessary.
First, as aways, backup The Original FW of the Hdd case using the FwUpdateTool_v1_19_16_24.exe Software
AND MAKE SURE THAT YOUR CASE USES JMicron JMS578
Open the "
JMS578_PPE_v124.01.00.02.bin
" is not the latest, bur was the one that works better on my Wii, And Ps2 etc.
After That. check the [ X ] RD Version BOX and [ X ] Including JM557 NVRAM.
Write the Firmware, safety Unplug and You are Good to Go/Test
There are plenty Others Firmwares that I'v Found, Feel Free to test it.
Maybe this tip Work with other Cases,
JMS583 JMS580 JMS578 JMS576 JMS562 JMS561U,
With Corresponding Firmware if they have the same problem, Just Search for PPE ( PowerPlus) FW and try to get the NVRAM configs of Spin Down.
Happy Playing Super Mario Galaxy Again. And hope this help someone.
Sorry for my Bad English, mods Feel Free to Move this Tread, and fix my speech, and layout Share it anywhere. Thanks for the many years this forums helped me.