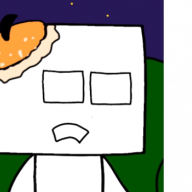 Joined

Dec 7, 2020
Messages

4
Trophies

0
XP
Country
Hi and hello to y'all!
Maybe there's already other threads on this, but i want to make my own word on it, mate.
I WILL NOT BE LINKING ROM FILES, SITES AND ETC.
I WILL ONLY BE LINKING THE GITHUB PAGE.
ALSO YOU NEED A HACKED "LUMA3DS" 3DS/2DS, USING A NORMAL WON'T DO ANYTHING.
I SUGGEST GOING TO THE "3DS HACKS GUIDE" SITE.
MAKE SURE TO HAVE "LUMA3DS","GODMODE9" AND "FBI" ALREADY INSTALLED.
to make sure you have luma3ds,open your 3ds (with the (micro)SD card inserted) while holding select.
if a black menu with dos text opens up, you have it, if not you don't have luma3ds.
to make sure you have godmode9, open your 3ds (with the (micro)SD card inserted) while holding start
if text pops up saying "godmod9" success!1!!!, you have godmode9! If not same with luma3ds.
FBI is automatically installed while installing luma3ds so yas.
so let's begin...
Step 1:
Go to the github link (because i'm a new member I can't do that so just google search twilight menu++) and always download the latest release.
Install "TWiLightMenu-3DS.7z", open File Explorer and navigate to the Downloads folder.
Now insert your 3DS/2DS's (micro)SD card in your computer. (If you don't have a (micro)SD card slot, I recommend buying a (micro)SD card reader.
Step 2:
Now that you inserted your (micro)SD card into your computer, push the scroll wheel on the files explorer icon (or right click files explorer and click "Files Explorer")
Navigate to your sd card's "folder" (if you're using a (micro)SD card reader it'll probably show up as a usb)
If you're already have a "_nds" folder, delete it.
Copy ALL of the files inside the 7zip you just installed and paste them into the main root of your 3DS's (micro)SD card.
If it asks "Replace BOOT.NDS with the same named file?" push "Replace File".
I recommend moving the cia files into the "cia" folder.
and done,kind of.
Step 3 (the last):
Insert the (micro)SD card into your 3DS/2DS, power it on, and go to the "FBI" application.
Press "SD"
Go to your "cia" folder if already created
Push <current directory>, then push "Download and Delete all Files.
Wait for it to download.
If it's done, push b 2 times and then push start.
There should be a TWiLight Menu++ application on the menu (if not push the power button and then push the HOME button.)
Push it and there ya go.
I can't link any roms here so... find them yourself and put them in the "roms" folder.
And that's it. Thank you for actually reading this.