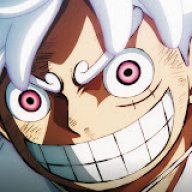 Joined

Nov 28, 2014
Messages

269
Trophies

0
Location
Website
XP
Country
Before we get started...
I am back. I am bored right here, and so I am writing this anyway. So hope you enjoy!
I also got info from here as well:
http://www.maxconsole.com/maxcon_forums/archive/index.php/t-284944.html
HOW TO GET ON FLIPNOTE GALLERY: WORLD USING GATEWAY 3DS
REQUIREMENTS:
- Nintendo 3DS (Duh)
- Gateway 3DS with firmwares 4.1-4.5 for DS Profile Exploit, 5.0-9.2 for Spider Exploit (If you don't have that, this isn't gonna work)
- Flipnote Studio 3D Japanese ROM (
I'M NOT REDIRECTING TO THE LINK, IT'S ILLEGAL HERE
)
- A clean, stable 3DS cartridge of any game with online
Step 1: Put the Flipnote Studio 3D JPN ROM over the the Micro SD, DON'T TRIM IT, IT WON'T WORK IF YOU DO THAT. But don't expect Flipnote Gallery: World to work right after this step, it won't launch the service due to it being the wrong "Game Card".
Step 2: Get the Gateway Online Patcher v1.1
here
.
Step 3: You'll need to backup your Game Cartridge. If you don't know how:
- Insert your retail game cartridge into your 3ds
- Go to the Gateway menu and select "Backup 3DS Game Cartridge"
- Press [START] to dump Game. Wait for it to finish
- Press [A] To Exit
- Turn off the 3ds and Take out the SD Card
Step 4: Launch Gateway Online Patcher. Load the backup ROM on the SD Card.
Step 5: Click "Export header to file" and save the .bin file to your desktop
Step 6: Load up the ROM inside the Micro SD. MAKE SURE YOU BACKUP THE ROM BEFORE DOING THIS NEXT STEP!
Step 7: Click "Import header from file" and open the .bin file on your desktop
Step 8: A message will pop up saying "This Chip ID seems not adapted to your ROM size. Can I suggest a better value?". Click yes. (If the Chip ID is the same for both roms this message won't pop up and you can just skip to step 16)
Step 9: Copy the info from Cartridge ID on top to the Cartridge ID box below. The Chip ID box should have already been filled automatically when you pressed yes before. Click "Apply".
Step 10: Close out of Gateway ROM Patcher
Step 11: Rename the extension to 3DZ, then safely take the Micro SD out. Launch, and enjoy Flipnote Gallery: World (It's in Japanese, so sorry)!
I am sorry, but in this method, you can't pay each month with USD but Yen. If your patient, you can at LEAST wait until the English version of Flipnote Gallery: World is released! Well, IF they release it... Anyway, I'm off. Bye!