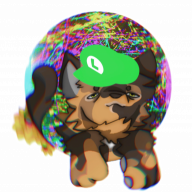 Oi Josuke, I'm a cat now! Isn't that neat? ฅ^•ﻌ•^ฅ
OP
Member
Joined

Aug 8, 2018
Messages

887
Trophies

1
Location
XP
Country
How to get likes from:
IC_: Make post related to "Switch bad, Wii U/3DS Good, Animal Crossing, Linux, talk shit about humans"
Scott_Pilgrim: Step one, type letters. Step two, press "reply"
Chary: Don't be Pineapplegod
Alexander1970: Just be as fabulous as me
P1ngpong: Insult a mod or kiss his (sexy) ass!
Lilith Valentine: Gay!, Pride!, Succubus!, Cat superiority!
Costello: I don't know he's liked like three things that I've seen!
DinohScene: Remind people of the rules in EOF (without mini-modding), Dinoh gay!
Kingy: Kingay
Ghostlatte: Van.
XAIXER: Cat
Flofflewoffle: Cat, Music
Vinscool: Cat, "Vins isn't a furry"
Seriel: I can't remember at the moment I'm very tired but I knew exactly how
JuanMena: Something fucked up
WiiMiiSwitch: Poll
Nobody_Important4U: Talk shit about humans or be depressed
Slaphappygamer: Be funny, slap
FAST6191: Make a post that's somehow so incredibly good that he adds his own like button back to his browser just to like your post (so basically give up on that dream)
NancyDS: Go to the shadow realm they disappeared into