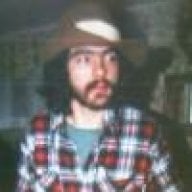 Joined

Mar 11, 2011
Messages

223
Trophies

0
XP
Country
I'm not a coffee drinker; I don't know how to use a coffee pot really. My friend in high school use to make it in a pot on the stove and I just drink tea (all kinds of tea but mostly back tea w/ milk in it) so I'm very uneducated in this subject.

However I got to wondering; how strong is it possible to make the coffee, and how do you do it? Is there a limit to how strong the coffee can get?

I had the idea of doing w/e you do to make strong coffee, more beans/grouns less water; and then taking what ever that makes and putting it back into the coffee machine instead of water (I've seen people use a coffee machine before and it normally involves putting watter into a machine) to make more coffee.

When I say strong coffee I mean something on par with a good does of amphetamines; something that will make your heart over rev and explode or so you can't calm down for a looooong loooong time.