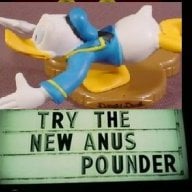 RxTools, the ultimate CFW machine.
OP
Member
Joined

Nov 2, 2016
Messages

3,651
Trophies

1
Age

34
Location
XP
Country
UPDATE
: Pre-orders went live Jan. 26 - Jan. 28, those who did pre-order were able to get a kerchief with a button, the shirts are 10,000 Yen (about $91.87), and sadly, they don't do international shipping.
Cheer up! There's an announcement coming for February--maybe you'll plan better and snag a Mew/Mewtwo/Legendary Birbs/Jynx print?
Sure, shorts can be comfy, but what about dress clothes? Probably not that comfy, but one day, maybe a dress shirt featuring
Comfey
will
triage
your adult fashion needs!
For now, Nintendo is pulling a "revival" of sorts with the series: Kanto. The orginal 151. Gen one.
The plan is to release twenty shirts initially, with the other 131 left on design boards. This does not mean every 'mon will become clothing, some
might
be
fashioned
in other ways, like these kerchiefs:
"Flat ass? Put a little Jigglypuff in it!" "Something NSFW something inappropriate Squirtle!"
Of the full 151, the twenty expected faces are here: Bulbasaur, Charmander, Squirtle. Riding off of the fame from
Pokemon: Let's Go Pikachu/Eevee
, our favorite 'mon, Pidgey and Zubat! Kidding of course; everyone is entitled to liking their own
weird
'mon and that's just
Normal/Flying,
you Slowp
ke. Check the pokemon link if you have an interest in which twenty weren't left to rot in the PC with that unfashionable case of Pokerus. While you're there, you can get a preview of the print by clicking on that 'mon. Or you can click spoilers:
For those who won't be swayed by nostalgia and comedy, The Pokémon Company teamed up with Original Stitch (
https://originalstitch.com/company/reviews?utm_source=google.com_organic&utm_medium=organic
), who have a great sense of form, fashion (while the shirts can be custom, the cut is sharper than a well-crafted blade), and functionality, but that's being modest, at best. This is the equivalent of deciding between five regular Pokeballs or one Luxury Ball, if you think about it.
Let's not leave anyone out--it's 2019 and if you'd like to be
Will Ferrel Sherlock Holmes
Detective
DeVitochu
Reynoldschu, you're literally covered:
Planned for release in April, a multitude of Detective Pikachu goods will sweep the US, ranging from: TCG cards, toys, and more apparel. Stretching beyond April into May, you can look like a real pokemaniac with a second line of clothing planned.
You can get a peek at the American International Toy Fair February 16-19; I probably won't see you there and it is because of your badges.
https://www.pokemon.co.jp/ex/shirts/
https://variety.com/2019/gaming/news/detective-pikachu-merchandise-announced-1203110495/