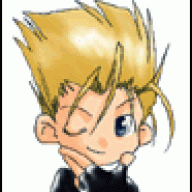 ~••Lucky҉Shot••~
OP
Former Staff
Joined

Apr 17, 2003
Messages

6,380
Trophies

0
Age

33
Location
Website
XP
Country
There comes a time in every gamer's life when they have to make some difficult choices when it comes to their game library. "Do I buy this or rent it?", "I've played this game as much as I can, do I sell it?", "Is it worth keeping even though I don't like it for the sake of a collection?". I've recently found myself wondering what GameCube games I should trade in when I get my Wii (to lower the price). And I realised some of these were tough calls.

For example, I've played Sonic Adventure DX as much as I can, same goes for Sonic Adventure 2: Battle. And while I'm historically a Sonic fan, I was left asking myself: "Are these games I'll most-likely never play again worth keeping purely because I once called myself a Sonic fan?" (my status as a hardcore Sonic fan changed with the advent of Sonic Heroes, which I pretty much despise, and plan to sell even though I've never beaten it). However, I digress, the purpose of this topic is simple, how do you define your game library? What makes the cut for a game you'll buy versus a game you'd rent, or a game you'd keep versus a game you'd sell?

For me, I'd have to say it's purely replay value, there's just no point in me owning a game I'd never play just to know I own the game. There are some epic games that you can play and play again until the end of time, despite knowing the story backwards and forwards, and then there are others which are sub-par, but still enjoyable. Take most licensed games for example, most of them can be beaten in a day or two, and don't offer anything in the longterm. So in my opinion, most of those games are just rentable. I for one am a huge SpongeBob fan, and I've found most of the games really enjoyable, but despite my status as a fan I've never bought one, only rented and beaten within that amount of time. Same goes for Luigi's Mansion. Rented it, loved it, beat it. But there's nothing that would bring me back to it, which is why it never entered my collection.

If it's a game I can stand to play again and again, then it's worth purchasing and keeping.