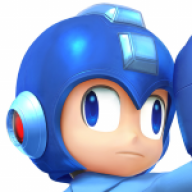 Post editing world champ.
OP
Member
Joined

Dec 6, 2014
Messages

584
Trophies

0
XP
Country
I know, there are quite a few questions floating around like this (though none seem to help me here). However, I'll do my best to be as clear as possible, and avoid sounding like an utter noob.

Basically, I'm trying to transfer my retail Kid Icarus: Uprising cart to my emuNAND as a digital title. I wasn't able to find a USA version of the game from the "internet," as the only thing available was a region-free EUR version. So I went ahead and dumped my own retail card, and proceeded to convert the game to a .cia myself - with success! The digital version I managed to create loads and saves just fine, and now I'm to the point where I'd like to transfer my save. I dumped the save using Gateway, and this yielded a 512kb .sav file. I assume this is a decrypted save, as, when comparing the two in a hex editor, it looks completely different from the save file that the .cia generated. In addition, simply dragging and dropping the .sav file into the .cia's save titleID folder on the SD card yeilds a corrupted save upon loading, however both have the same file size.

I've also tried converting the game into a CARD2-type game, and then just injecting the save into that, however I still get the corrupted save error while doing this.

The only other thing I could do was use savedatafiler to extract the .cia version's save file, and this gave me a "user" save, consisting of a few .dat files and 2 .sav files. These .sav files were not more than 100kb in total file size.

I've tried damn near every method I've come across, and yet nothing seems to work. This is a very early game, and if I recall, uses 2.x save encryption. If I'm not mistaken, these early saves can be decrypted. Despite this, I haven't been able to find an actual method of doing just that.

If it helps, I've got 2 systems, both with Gateway installed: SysNAND 4.2 (downgraded) and Sysnand 9.2.

Is there any way to transfer this save? I have a really hard time believing that it isn't.