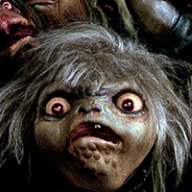 Joined

Feb 9, 2020
Messages

2
Trophies

0
Age

33
XP
Country
I am running Atmosphere on my switch and have kept it up to date semi-regularly. I recently updated to 12.03 and Atmosphere 19.4 with no issues. However I did realize that my Homebrew hadn't changed much since I originally swapped over to Atmosphere a couple of years back. I have HBMenu, Homebrew Store, sys-clk and a few other must-have apps in order to keep my Switch humming along. However I decided to take a look at what might be new and exciting in the world of Homebrew about a week ago and have since added a whole bunch of new Apps to my roster without a hitch (Mostly, but the hitches were all documented and fixed if they could be).

Now to my question. I used to update all my apps by removing the MicroSD, copying over the new files/folders and then re-injecting fusee. I did however notice that the HB Store offers updates and some Homebrew apps themselves also offer updates. My question is which would be the "best" method for updating Homebrew? My immediate thought would be Manual > Internal App Update > HB Store update. My reasoning is that you will always gets the most of to date files from the authors GitHub and for some reason I can't shake the idea that updating via HB Appstore is able to do a full "proper" overwrite. I also have found discrepancy by download files from the HB Appstore (for example the aio-switch-updater) that I download the app from the Appstore and when I open said App there is another updating pending from the app developer.

Now you may think that I reached my own answer but I would really enjoy the convenience of being able to update directly on my Switch itself. It would be way more convenient in general not to mention those times I do not have access to a computer or network.