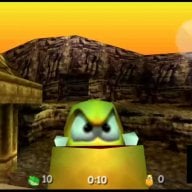 Joined

Jan 29, 2022
Messages

2
Trophies

0
Age

31
XP
Country
Hello,
I had CFW installed in my old 3DX XL long time ago, I then wanted to update to newer FW version (11.14) and started the process.
Unfortunately the console would not boot anymore: Blue light on and both screens black.
I've read a few threads where people suggested updating the luma files in the root of the SD card, I did it but unfortunately still no boot.
I've found a few more threads and finally found one that listed a few key combinations to bring-up the luma menus, I've booted into
Hourglass9 (v1.20) and did a SysNAND restore. Operation was successful however now I get a screen that says:

An error has occurred:
An old unsupported FIRM has been detected.
Copy firmware.bin in /luma to boot

What firmware.bin should I put in /luma???
I've tried a few files, but I always get the above error.

Thanks for your Help!
Check this solution "h t t p s: //gbatemp.net/threads/luma-8-1-prefetch-abort-svcbreak.483583/"
"Sollution: Just do ctrtransfer with Decrypt9. That works
"