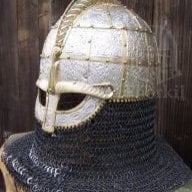 Joined

Oct 19, 2006
Messages

20
Trophies

0
XP
Country
I got in my Supercard Lite and Superkey today (after a very disappointing bout with the Max Media Player; at least it's a 4gb hard drive!). There are three huge issues I'm running into right now. I'm sure I'll have more later on, but these are busting me right now.
1. Getting files larger than 32MB to play.
2. Properly patching .nds games.
3. Getting GBA games to retain their save files.
If I can get these solved, I will be extremely happy. I appreciate any help I will get, and hope to be able to get going soon.
EDIT: In retrospect, I'm beginning to doubt the authenticity of the items I ordered. The Superkey looks real enough, but the Supercard doesn't look like the one featured on all the websites. The sticker is completely different, and slightly blurred. It was shipped from China, and neither the Superkey nor Supercard came with any kind of packaging beyond a small bubble wrap. The entirety of the interface is in Chinese (I presume; it's all squiggly). I got it from
http://shop.vendio.com/gamesdepot/item/898116106/index.html
All of this said, it is launching New Super Mario Bros. and Yugioh Ultimate Champions 2006.gba just fine.
EDIT EDIT: Should the Supercard have a thing that shows that it's loading up the file? Like, "00000/32647KB" or whatever?