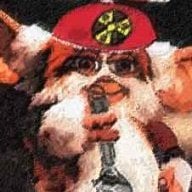 Joined

Apr 10, 2008
Messages

1,171
Trophies

0
Age

31
Location
Website
XP
Country
HELP! I just went the bathroom--or tried to anyway--only to discover that there is a big fat opossum in the house!
For you city slickers who've never seen animals that aren't rotting in the gutter or walking politely on a leash and named Rover or Frou-Frou this is an opossum: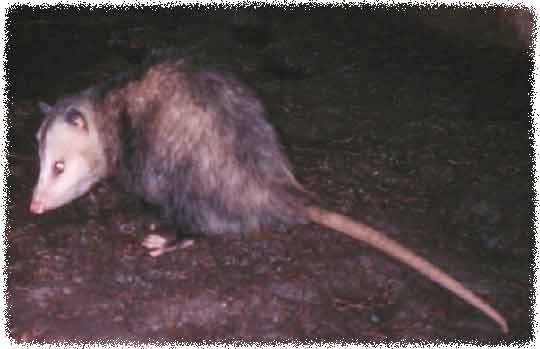 but you can google more images to find better pictures of it. I dont need pictures more pictures. I know what the ugly little fiends look like as I see them from time to time in my yard at night--a few years ago, I mistook an opossum for my then-pet-cat Oreo one night and I got closer to it than I cared to be before I realized that something was very wrong with Oreo as she was hissing at me and her tail was not nearly as perky as I'd come to expect....
Anyway, back to my problems, since thats what this thread is all about. I'm up later than normal and its very warm out. We often get the occasional mouse or squirrel invasion but they are more of nuisances and those are problems easily remedied with caulk and/or a thorough cleaning. We had an opposum once before--I was about 9 and saw it in the bathroom in the middle of the night and because I'm such a crazy sleeper and vivid dream no one beleived that I hadn't been dreaming until my sister found the thing in the kitchen trash can while she was washing dishes a week later.
I'm the only one up and as much as I love animals and all that jive, I'm not interested in this oppossum being in my house. Especially when I would like to be able to sleep tonight. I was preparing to go to sleep but now I'm wide awake--whats worse, unless he's getting in through the bathroom I've locked him in there by closing the door so tightly! But, I still have to pee....

...and badly. If I go next door at this hour then I'll wake someone up...get into trouble, but the broom is in the bathroom closet and I dont have any backup. I'm not interested in trying to scare it into "playing opposum" so it can be removed or any of that. I want it to get the heck out of my house just as fast as possible so that I can use my bathroom and live in peace...

I'm so pathetic. My arm is shaking but I already know plenty about oppossums and its not really anything to worry about, nevertheless, I am worrying...
Plus, that things presence is freaking me out, someone, help me...Please, help me.