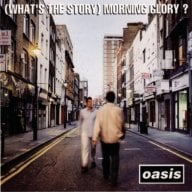 Joined

Apr 24, 2011
Messages

300
Trophies

0
Age

28
Location
Website
XP
Country
This is my weekend English homework and I'm stuck here

Please help me solve it.
Those extracts contain different types of mistakes. Read them and find out what the mistake is. Then correct them.
1. Drive carefully in the New Year. Remember nine people out of every ten are caused by accident.
2. Star's broken leg hits box office.
3. Dr Cutting said they had removed three bullets from Mr Murra - one from each leg.
4. When next you have friends to dinner one cut up in a mixed salad would be plenty for eight and a novel surprise for one's guests.
5. BUNGALOW, 3 bedrooms, lounge, dining room, coloured suite. Toilet 2 miles Andover.
6. 1 year-old boxer dog for sale. Eats anything, very fond of children.
7. Nice to feel at home
" I spent several days in a mental hospital and felt completely at home," Christopher Mayhew MP told a meeting of the Sheffield Branch of the Mental Health Association.
8. 50$ REWARD
Female Sealpoint Siamese cat. 5 years old. Very friendly, has yellow teeth. Lost on Sat 23rd. Missing from Austin Street. Could have possibly jumped into someone's car and driven off.
9. Crash courses for pilots.