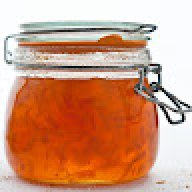 Joined

Oct 16, 2021
Messages

1
Trophies

0
Age

22
XP
Country
I'm new to Wii U modding and .ISO injections -- I've encountered a problem where the Wii U will not read from a USB Flash Drive (128gb Sandisk Ultra) after returning to the home screen from an injected Wii/GC app.

I am using Haxchi (not CBHC) and believe I followed the correct steps for installing the games to my system. I used TeconMoon's WiiVC Injector and completed the whole process of installation for Kirby's Epic Yarn, Wii Sports, and MarioKart Double Dash. I am able to launch and play these games with wiimotes and/or the gamepad without any trouble after turning on Haxchi. I am also able to play officially-downloaded games (Drill Dozer) that are on the thumb drive with no issue.

However, upon choosing to return to the WiiU Menu from injected Wii/GC titles, the WiiU attempts to read the drive for ~30 seconds before giving up. At this point nothing installed to the thumb drive, officially or otherwise, appears on the home menu. Entering and quitting applications does not fix the issue, nor does trying to access the drive from the settings menu. Exiting official games before running injected titles does not cause this problem, and the drive is read successfully upon returning to the home screen with or without Haxchi running.

This issue is resolved upon turning the console off and on again with the drive inserted, so I don't believe any permanent damage is being done, but I would like to find a way to permanently avoid this if possible. I plan on upgrading to a 2TB external hard drive in the coming weeks, so if the issue is just the act of using the flash drive it will be fixed soon enough.