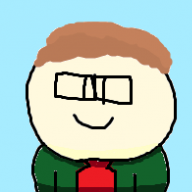 Joined

Jun 9, 2018
Messages

438
Trophies

0
Location
XP
Country
As you may know, I made 100.000 threads about my R button, my deepest apologies. (WARNING: Bad grammar may be detected. Please don't cringe)

Here's my full story (and full diagnosis about the R button)(If you're too bored to read, go on, leave this thread and continue with your life)
Anyway, there's that trick in every Nintendo product. It goes like this "Blow the thing and you're good to go"
And yeah! It worked for me THOUSANDS of times in the past like, broken buttons and dusty cartridges!
When I bought the second-handed 3DS (All these events started on April 2018) , I thought everything was fine but 5 minutes later after I payed the owner, I realized that the R button was broken (and he unfortunately managed to get away...) So I blew the R button and this time, unlike the DSi, it didn't work! I blew even HARDER and after that, the dust was gone and the R button worked... temporarily... it worked for 30 seconds whenever I blew it. But on June 2018... THE R BUTTON GOT FIXED! But of course, 1 month later, it got useless again. Not only that but the charger LED was enabled even if it wasn't charging! And I didn't even blow it! And then whenever I blew the button, the charger LED got stuck for 2 days or less. After a couple of weeks, more LED's got stuck for a very short period. AAAFTER that, all the LED's got stuck AND the A button was kinda sticky! And one time I blew so much that the screen had GLITCHES!

Of course, I tried cleaning the button and sucking all the dust, but it still won't wor

AND HERE I AM NOW! The problem is driving me crazy! Now some of you might be saying: switch to the 2DS which has perfectly working buttons!
Yes, it's true but it has 3 major problems! 1. The volume slider's loose 2. The sleep switch is not working 3. The input of the top-right part of the screen is messed up!

AAGHH! So many issues!