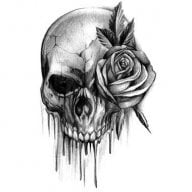 Joined

Dec 15, 2016
Messages

641
Trophies

0
XP
Country
Edit

Solved.
using regular FBI delete system H&S app.
Open FBI, navigate to Titles


Look for FBI with the red letters. The title ID should be 0004001000021300 for US and 0004001000022300 for EUR (same as H&S app)


Press A, then Delete Title


Exit and do a System Update. The original H&S app will be restored. Even if you are on latest firmware, it will download an update as you deleted a system title.

If you still have FBI icon on H&S.
open FBI>Ext Save Data>0000000000000098(this folder varies, I think if it's a US console, the last two values will be 8f)>Browse User Save Data> and delete both Cache.dat and CacheD.dat and reboot your 3DS.
Problem
Searched and asked in Noobs thread, got no answer hence decided to create a thread.
Forgot to backup the H&S app, how do I get it back (dont want to leave H&S injected with FBI). N3ds-xl (US region) with a9lh on 11.3.
Questions
Have another n3ds-xl (US region) on 11.2 with a9lh. Can I dump the app from that and inject on 11.3 n3ds-xl or is H&S app console dependent.
Where can I find the stock H&S app for 11.3? read we can download using 3DNUS but I dont have access to a Windows machine. Anyone have a backup or something for me.
Thanks