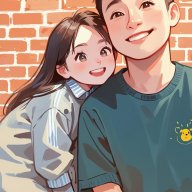 Joined

Dec 26, 2015
Messages

10,911
Trophies

1
Location
XP
Country
You don't necessarily void the warranty (the onus is generally on the company denying the warranty to prove your actions contributed to it), though most companies will try to tell you it does even if that is technically not the law.

That said as the OP did not include "or a place to attach a transistor to turn on devices on always powered rails" I would agree with the general sentiment. There are also devices that will sit on the power in and when that is drawing so many (milli)amps will in turn switch on others.

As it stands. I don't think we have seen a service manual and nobody has really gone around and probed points or drawn up a diagram/removed components and taken pictures. The usual suspects for somewhere to borrow some power from are
1) Directly after regulation. Or maybe before if you want to provide your own regulation and/or noise smoothing, and also help dodge any regulation that is always/already at the limit in the base device.
2) Anything designed to handle noisy electromechanicals with potential for stall and inrush issues. Less common these days but optical drives (motors and sometimes linear actuators), cooling fans and maybe hard drives (though internal solid state does change the game a bit there)
3) Something that the user themselves might overload (while it might say 5V500mA for some USB stuff then often it is more, though also often it is not and drawing too much more might drag down the voltage and/or burn something out).

Anything extra tends to come from anything designed over spec or will be unused -- if a company is doing deals on transformers with two 5V coils of significant current capacity then I might have an isolated one do something small with device management. Doubt Sony did this though or had some high capacity transformers left over from PS4 production or some failed whatever else it is they do but I have been surprised in the past. Unused... how many N64s do you think used the N64DD and expansion stuff on the bottom? Is there something like this for the PS5? Doubtful from what I have seen as most companies seemed to have just about learned about expansion devices, or have shuffled that over to peripherals.

I am not sure what you want 5V and 12V for, though usual guesses are audio amp, fancy LEDs, not having to externally power an external hard drive and extra cooling of some form. Some of those do have their own concerns additionally to just mere current and voltage delivery -- don't be putting some noisy fan on your nice audio circuit for instance.
If he does a full teardown he will void his warranty, says all you want but Sony will refuse to service it if he does that.
Original thread:
https://gbatemp.net/threads/question-need-voltage-from-motherboard.588437/#post-9473080