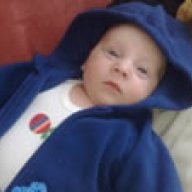 Well-Known Member
OP
Member
OK, see my Avatar? Well usually it says 'Wiid' under the picture of Mario but for some reason, it doesn't now. I've tried reloading pages resetting the avatar settings, clearing my cache and even checking the place that hosts my image, that loaded it OK but here at GBAtemp, it just doesn't show the 'Wiid'.

Is this censorship here at the 'temp? I hope not, I hope it's just a case of my browser half-loading the pic as I'd not been asked to change it! Now, if I'd been approached to change it, I would have done, without question.

Please, if it did get changed, let me know. Thanks.