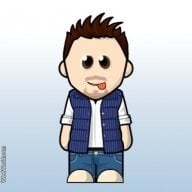 Joined

Nov 2, 2006
Messages

268
Trophies

0
Website
XP
Country
Hi everyone . I have a 4.1U with a serial of LKM1118xxx so it's the korean region changed type . I got it second hand and nothing worked properly on it . I made a syscheck and noticed Cioscorp/Darkcorp was there ..it was a mess ..i cleaned everything up and now it looks like this
sysCheck v2.1.0b7 by Double_A
...runs on IOS58 (rev 6176).

Region: NTSC-U
System Menu 4.1U (v449)
Homebrew Channel 1.0.8 running on IOS58
Hollywood v0x21
Boot2 v4
Found 75 titles.
Found 49 IOS on this console. 5 of them are stub.

IOS3 (rev 65280): Stub
IOS4 (rev 65280): Stub
IOS9 (rev 1034): No Patches
IOS11 (rev 54321): Trucha Bug
IOS12 (rev 526): No Patches
IOS13 (rev 1032): No Patches
IOS14 (rev 1032): No Patches
IOS15 (rev 1032): No Patches
IOS16 (rev 54321): Trucha Bug ES Identify Flash Access
IOS17 (rev 1032): No Patches
IOS20 (rev 54321): Trucha Bug
IOS21 (rev 1039): No Patches
IOS22 (rev 1294): No Patches
IOS28 (rev 1807): No Patches
IOS30 (rev 54321): Trucha Bug
IOS31 (rev 3608): No Patches
IOS33 (rev 3608): No Patches
IOS34 (rev 3608): No Patches
IOS35 (rev 3608): No Patches
IOS36 (rev 54321): Trucha Bug ES Identify NAND Access
IOS37 (rev 5663): No Patches
IOS38 (rev 4124): No Patches
IOS40 (rev 3072): Stub
IOS41 (rev 3607): No Patches
IOS43 (rev 3607): No Patches
IOS45 (rev 3607): No Patches
IOS46 (rev 3607): No Patches
IOS48 (rev 4124): No Patches
IOS50 (rev 54321): Trucha Bug
IOS51 (rev 4864): Stub
IOS52 (rev 5888): Stub
IOS53 (rev 5663): No Patches
IOS55 (rev 5663): No Patches
IOS56 (rev 5662): No Patches
IOS57 (rev 5919): No Patches
IOS58 (rev 6176): USB 2.0
IOS60 (rev 54321): Trucha Bug
IOS61 (rev 5662): No Patches
IOS70 (rev 54321): Trucha Bug
IOS80 (rev 54321): Trucha Bug
IOS90 (rev 54321): Trucha Bug
IOS202[60] (rev 65535): Trucha Bug NAND Access USB 2.0
IOS222[38] (rev 65535): Trucha Bug ES Identify NAND Access
IOS223[38] (rev 4): Trucha Bug ES Identify NAND Access
IOS224[37] (rev 65535): Trucha Bug NAND Access USB 2.0
IOS236 (rev 54321): Trucha Bug ES Identify NAND Access
IOS249[38] (rev 17): Trucha Bug ES Identify NAND Access
IOS250 (rev 65535): Trucha Bug NAND Access USB 2.0
IOS254 (rev 65281): BootMii
BC v6
MIOS v65535
Problem is ..it's not seeing an USB HDD ! Detection rate is like 1 out of 20 tries .
Tried with the same setup i have on my other Wii which works great ( same cios & hard drive & usb loaders)
Also , it's not connecting to the Wi-Fi router . Connection tests ok randomly but i can't get online with anything . Test Connection often fails with error 55330 .
It won't read DVD's in Neogamma , gets an DVD Read Error 1167 before the disc even starts to spin .
Could it have a modchip inside which is causing all these errors ?
I have not opened it and don't know how .
Softmod looks fine now , my only hypothesis is a hardware malfunction .
Do you guys have any recommendations of what i could do to it at a software level ?
Should i delete the korean IOS'es 41,43,45,46,48 ? Are they still active if the region is 4.1U ?
Format Wii System Memory then resoftmod ?
Reinstall 4.1U System Menu and EULA and Region select?
Region change to 4.1E ?
Region change to 4.1E , then update to 4.3E and redo the softmod with Lego Indiana ?
Format it using Bad_Ad's app Nand Formatter ?