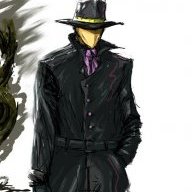 Well-Known Member
OP
Newcomer
Joined

Dec 12, 2020
Messages

60
Trophies

0
XP
Country
Hey everybody,

So, I hacked my PS Vita way back in 2018. Downloaded AM2R, played it until encountering the game-breaking glitch, and haven't touched it since until now.

Having just learned that Streets of Rage Remake has been ported to the Vita, I was really excited to crack into it. I downloaded all the necessary files, and began to follow a youtube video tutorial about how to install it. It's been 3 years since I've messed with any of this stuff, and unfortunately, I'm real rusty and have forgotten a lot of things.

Well, when I got to the step that requires me to to open up the files on the Vita in my file explorer, nothing shows up. QMCA detects it as "PS Vita Device B" or something or other. I tried uninstalling and reinstalling QMCA, but nothing changes, and the problem remains. I tried downloading/updating Vitashell via henkaku downloader on the Vita itself, but it refuses to. I keep getting a failure message, and I notice just from the video tutorial I was following that I have a much older version of Vitashell on my Vita. So, I'm thoroughly stuck here.

Anyone have any ideas how to proceed? Any help would be greatly appreciated. Thanks!


Well, after troubleshooting by following advice and suggestions from other threads and posts here with no success, I pretty much gave up on all that and have opted to try and download the game using an FTP server. But now I've hit another snag. How do I find the Vita port ID on this thing for Filezilla? Select displays the IP address, but that's it.