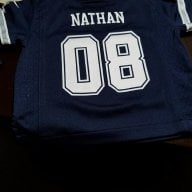 Joined

Feb 19, 2017
Messages

573
Trophies

0
Age

31
XP
Country
Hmmm… okay. Here's the chronology:

When hakchi 2.12 was released, I updated immediately and installed retroarch .hmod from Cluster in my HDD -- let's call this Folder A. At that time I had GB, GBC & Genesis worked well.

When I had issue about "too many roms" and tried to look for the cause (later was proven that it was my ignorance after all), in a separate folder (call it Folder B), I uninstalled the retroarch .hmod, flashed the original kernel back, reinstalled 2.12 again, but this time instead of Cluster's .hmod, I installed pcm270's retroarch .hmod and several .hmods for GBA and N64. As for the result, all NES and GBA roms run well, but with the issue of some original games are located at the root instead of inside the sub folders. I did not happy with the result, so I uninstalled all the .hmods and deleted the entire Folder B.

I got back to Folder A, fixed "too many roms" issue with the help from you and others as well as the previous custom folder issue. It was the last setting that I had, which none of GB, GBC & Genesis roms were able to load, while GBA rom is still playable.

Where did I mess things up? Thank you.
Since you installed pcms mod I really don't know. I still have clusters and just changed out cores myself. Have no idea what pcm has done to his mod. It's why I don't get other people's mod. I can change my core in just like 2 min.