It doesn't have the graphics of Guitar Hero or Frets on Fire, but it does its job!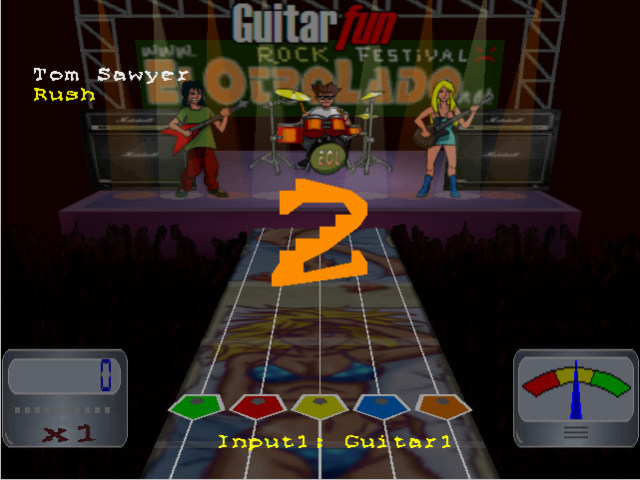 Code:
How to set up:
- Place the guitarfun folder on the root of the SD card;
- Place songs in the Frets on Fire format on the guitarfun/songs folder;
- Boot the .dol using any booting methods.
I'm playing it right now with the Wii Guitar and it's pretty good!
Source
Download v2.8