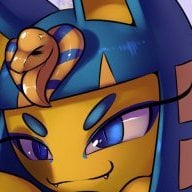 Well-Known Member
OP
Member
Joined

Oct 15, 2013
Messages

174
Trophies

0
XP
Country
How to use the Supercard DSTWO+ Gateway functionality to play .3DS ROMs
​
The Supercard DSTWO+ has a built-in Gateway clone, and it took me quite a while to figure out how to get it to work. It was even more annoying because I have a New 3DS, which most existing Gateway guides don't address due to outdated information. So here's how to use the DSTWO+ "GATEWAY Simulator".
First of all, create an EmuNAND that is running 3DS firmware version 9.2. You can do this by using EmuNAND9's "Complete EmuNAND Setup" option. (Make sure you backup your SD's files before you do this, of course, as it will format your SD.) Then, if you had previously backed up a NAND dump that's running 9.2, you can restore it to the EmuNAND using EmuNAND9's "Restore file to EmuNAND" inside of "EmuNAND Manager Options". This skips the downgrading process.
Download the "DSTWO+ Gateway Simulator files". Copy the "_dstwoplug" folder directly into the root of the DSTWO+ microSD, and, inside of the "GW_Ultra_3.4.1" folder, copy the Launcher.dat to the root of your 3DS's SD, NOT your DSTWO's microSD.
IMPORTANT NOTE
: Do not use
any other version
of Gateway's Launcher.dat, as it may
BRICK
your Supercard DSTWO+.
ONLY
use the 3.4.1 supplied.
Change your boot configuration to autoboot EmuNAND. I'm using A9LH Luma3DS, so I can change my boot configuration by holding Select while booting. Then, I can untick "Autoboot SysNAND", for it to default to autobooting EmuNAND. This varies depending on your setup.
On EmuNAND, install Gateway CIA. Because MSET nor the browser exploit will work on the New 3DS, this was the only way I could get Gateway to launch. Be sure to inject your preferred CIA installer into H&S if you haven't already.
Finally, start your Supercard DSTWO+, and open the GW_SIMULATOR plugin that should appear next to your other plugins. Once you do that, you'll be shown a menu that looks like this.
Press A.
Select your console Type. I have a New 3DS, so I choose that.
Then, select your region. There's only one selection, so just press A.
When this finishes, press A, and it will kick you out to the Power Off screen. This is completely normal.
Just press home.
Now, open Gateway CIA.
The trademark Gateway dragon.
Once Gateway CIA has finished, it'll appear like there's no cartridge in. Now, press Select.
This is the Gateway menu. It displays all the .3ds files that are on the root of your DSTWO+'s microSD. Press A to select the game.
And there you have it. That's how you use the DSTWO+'s Gateway Simulator. You'll have to go through this process every time you reboot.
If you have any questions, or requests to edit the OP, please let me know and I will do my best to help.​