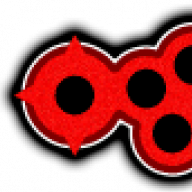 Joined

Feb 8, 2018
Messages

24
Trophies

0
XP
Country
I was somehow inspired by the amazing job done by CompC, Random11, Simone and EmanueleBGN, offering beautiful amiibo cards design.
Starting from the psd template provided by CompC, I started my own attempt on Splatoon
They have bleeds (4mm) around to perfectly match the card, black outline outside the bleed, poker card size (87mm x 62mm) and credit card size (85.5mm x 54mm) on the same picture (95mm x 7mm), ready to cut with related marks around, printable at 300dpi.
I am able to put 4x2=8 on the same A4 sheet of paper, specifying 5mm margins.
On a glossy adhesive inkjet printable sheet, and PVC card, it is good enough for me
Feel free to use (but not sell) them!
Guidelines
Splatoon EN
[POST=7832706]Splatoon JP[/POST]
[POST=7845200]Splatoon FR[/POST]
[POST=7834207]Splatoon Boxes[/POST]
[POST=7836477]Splatoon Badges[/POST]
[POST=7875216]Yoshi's Woolly World EN[/POST]
[POST=7845200]Yoshi's Woolly World JP[/POST]
[POST=7846774]Yoshi's Woolly World FR[/POST]
[POST=7846774]Yoshi's Woolly World Boxes[/POST]
[POST=7846774]Yoshi's Woolly World Badges[/POST]
[POST=7850710]Shovel Knight EN[/POST]
[POST=7852241]Shovel Knight Alternates[/POST]
[POST=7855870]Shovel Knight Boxes[/POST]
[POST=7855870]Shovel Knight Badges[/POST]
[POST=7878594]Detective Pikachu (EN/FR/JP, Cards/Boxes/Badges)[/POST]
[POST=7892684]Super Smash Bros. EN[/POST]
[POST=7899748]Super Smash Bros. "Half" EN[/POST]
[POST=7925282]Super Smash Bros. "CompC style"[/POST]
[POST=7929582]Skylanders SuperChargers[/POST]