Preorders for GPD's Win Max 2 handheld* gaming PC have opened today on Indiegogo. As with their previous devices, it is already in production, and Indiegogo is not there to crowdfund development and manufacture, it just handles preorders.
While most other Windows gaming handhelds are copying Sega Game Gear in their design, the GPD Win series are notebooks/UMPCs with an integrated gamepad.
For all those users that have been clamoring for a clamshell, GPD delivers.
The size* and hardware capabilities make it capable of doing office work on the go, but the device is primarily focused on gaming.
It comes in two "flavors", Intel i7 and AMD Ryzen 6800U.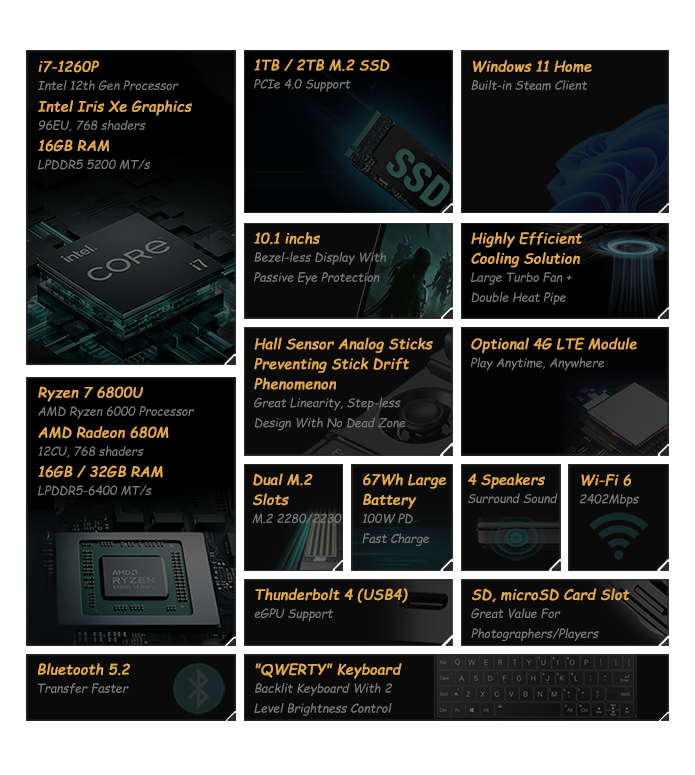 ​
The specs are, shall we say, decent.
Early units have found their way to tech reviewers, and some tests and overviews are already in. By all accounts it is a capable gaming machine.
Preorders are live now, starting with $999 for the Intel model, and $1199 for the AMD.
https://www.indiegogo.com/projects/gpd-win-max-2-handheld-gaming-pc-4g-lte-amd-6800u#/
*
Words like "handheld" and "portable" and "pocketable" and "on the go" are debatable when the screen is friggin' 10 inches diagonal but here we are.