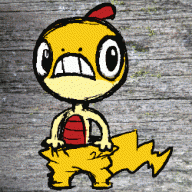 Joined

Jan 20, 2012
Messages

177
Trophies

0
Location
XP
Country
I'm pretty sure this belongs here...

Anyways, just the other day I was playing my 3DS while in bed and I guess I didn't realized it had fallen off when i went to sleep. So I woke up, also forgetting that I had left a bottled water I was drinking next to my bed also and, it being dark, I got up and didn't notice that it was right where I was stepping. Even worse, the top wasn't all the way on and so when i stepped on it, it like blasted EVERYWHERE(thankfully it was only water, had nothing but the water on the floor anyways).

I then realized my 3DS had fallen off and was on the floor as well. I picked it up to see if it had gotten on it, and yeah...the thing was soaked. I guess it seeped into it because I could see that it looked a little well...watery be this did not happen'. It just sat home all day while I was out getting some things done and I was thinking to myself, maybe it'll be fine when I get back and after it dries up a little. Miraculously, when I got back home, I turned it on and the top screen was back to normal, the 3D worked, all my games and stuff worked, but one thing had gotten a big change...

My outer cameras were functioning perfectly and I have not had a problem at all from them since. Why did I feel this was so great? Before this situation occurred, I could almost never take pictures with the outer cameras because they acted up literally 90% of the time, I was extremely lucky if I turned the camera on didn't get a black picture screen/it didn't freeze up instantly; had to switch to the inner camera to even look at my pictures and videos on it. This was seriously like a 'WTF?!' moment to me.

Has anyone else had any kind of misfortune happen in which they thought their system or something was ruined for good, yet the 'bad' incident appeared to have actually made things better than before?