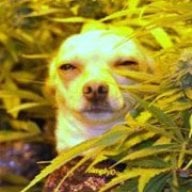 Joined

Nov 30, 2012
Messages

17
Trophies

0
Age

33
Location
Website
XP
Country
Basically, I have a couple friends who are really serious into pokemon and they are trying to get me into it as well.

They were talking to me about genning pokemon with stats and such...is this possible or "easy" ish to do with our setups?

Me: I have an OG switch, current FW and jigs to mod. I currently do not want to mod in case of any bans UNTIL i buy a second gen switch to transfer my main store account to so IF i am banned, i wont lose all my store stuff.

Friend: He currently only has a switch lite. his cousin got one for christmas and he didnt want it, so he bought it for like $130 with a bunch of games cause his little cousin wanted vbucks instead... He does NOT know how to solder and due to a nerve system problem medically, he does not have 'steady hands' to mod hardware stuff.

Note: This friend also has a 3ds, with an R4i and a powersaves...he has genned pokemon previously and stuff, but hes not certain how to get them into sword/shield.

End Goal: We would like to gen our pokemon and "hack" our pokemon we want into the game for competitve play as we would NEED to in order to stand a chance in ranked. Nothing too extravagant and nothing illegal.

Is this possible WITHOUT modding our switches? And if not, can he mod his lite via software or do I have to be the one to mod my switch?

I've tried googling this for a couple days and since it seems like a lot of people are using these generation services/pokemon hacking services to make money, there aren't many tutorials on working with this...

Personally, I just want some cool pokemon to play around with on stream.

Thanks ahead of time!