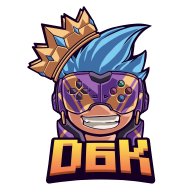 Joined

Aug 3, 2009
Messages

1,674
Trophies

0
Location
XP
Country
The truth of the matter is that the GBAtemp wiki is out of date, I know its hard to accept but its true
It might just be me but I enjoy reading up on the history of things and recently I have been interested the history of the Temp. I have read everything on the wiki but it seems to be missing a lot and most of it hasn't been updated for a long time.
I was thinking that someone could be in charge or keeping the Wiki up to date and then people may start using it again. To be truthful it would be a large job with a lot of reading and investigating and would take some time but I think it would defiantly be worth it.
I understand that there are more important things to do to maintain the site but I'd love it if you could just look into it.
Thank you for reading this guys ( and gals )
Edit:
Law just pointed out a huge flaw in my suggestion ( Thanks )
The job would be to large for one person ad he would have to much complaining if he made a mistake
It would be easier if the Wiki was opened up to user submission but information had to be approved to stop vandalism. This would decrease the time taken for the moderator to do their job and may deter people from posting useless information as it would not be used anyway
And just to mention this is not a '' request to become moderator thread '' its just a thought I had, so please don't post saying '' I will be it ''
Just to back myself up on that point
Ace Gunman said:

Just so this doesn't turn into what I think it's going to turn into: I like the idea of a Wiki staff and I've long been a fan of what the Wiki could potentially do for the site, but what I'm suggesting is only the possibility of pursuing that idea at this moment. It's far too early to start thinking about who would be involved in that, and more than likely it would be a hand-picked group.

So for all of you volunteering, we appreciate it, and we'll take it into consideration, but right now we're not at that stage in the process.
^^
The reason to this is self explanatory
Thanks