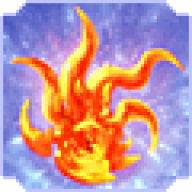 Joined

Aug 15, 2006
Messages

717
Trophies

0
Website
XP
Country
-=Super Smash Bros Brawl Tournament=-
Challenger Defeated. Prize Awarded!
A *BIG* Congratulations to M!L, who not only lost ZERO matches, but is the winner of a $100.00 Amazon gift card! May it buy you more happiness than the collection of hide you have collected through this tournament. A big round of applause ladies and gentlemen


Loser's Bracket Matches

Anaki VS Dino -

Anaki


RoxaS VS HAK -

HAK


HAK VS Yonex -

HAK


Dino VS LBLW -

Dino


Dino VS TehLink -

Dino


LBLW VS PK -

LBLW


Sora VS Dino -

Dino


HeranBago VS HAK -

HAK


PK VS Puxel -

PK


DaDam VS Sora -

Sora


Nate VS Ozz -

Ozz


Dino VS Legal -

Dino


HAK VS Roy -

HAK


1chiban VS Judas -

BOTH dropped, due to no posts/communication


Matt VS MUGIW -

Forfeit win awarded to MUGIW


TheMN VS Ozz -

Ozz


Yonex VS Web -

Yonex


NaoTurtle VS MUGIW -

NaoTurtle


Ozz VS Yonex -

Yonex


HAK VS NaoTurtle -

HAK



-=-=-=-==-=-=-=-=-=-=-=-==-=-=-=-=-=-=-=-==-=-=-=-=




Past Matches



ROUND ONE (WINNERS BRACKET) -


A "bye" means you had no opponent to play against, so you automatically won the round.

HAK -

Bye


RoxaS -

Bye


LBLW -

Bye


Gaeon -

Bye


HeranBago -

Bye



TehLink VS puxeL - TehLink
Naoturtle VS 1chiban - Naoturtle
NIN VS Judas - NIN
TheMN VS Legal - TheMN
Yonex VS Sora -

Yonex


Roy VS Linkin -

Forfeit victory awarded to Linkin


PK VS Matt -

Forfeit victory awarded to PK


Anaki VS MUGIW -

Forfeit victory awarded to Anaki


Nate VS M!L - M!L
Ozz VS Dino - Dino
Web VS DaDAM - DaDAM

ROUND TWO (WINNERS BRACKET)

TehLink VS HAK -

TehLink


Naoturtle VS NIN -

NIN


TheMN VS RoxaS -

RoxaS


Yonex VS LBLW -

LBLW


Linkin VS Gaeon -

Gaeon


PK VS Anaki -

Anaki


M!L VS Dino -

M!L


DaDAM VS HeranBago -

HeranBago



ROUND THREE (WINNERS BRACKET)

TehLink VS NIN -

NIN


RoxaS VS LBLW -

RoxaS


Gaeon VS Anaki -

Anaki


M!L VS HeranBago -

M!L





-=:+:QUARTER FINALS MATCHES:+:=-



NIN VS RoxaS -

NIN


Anaki VS M!L -

M!L



Semi Finals



NIN

, who hasn't lost a SINGLE ROUND, with a PERFECT streak. Will this be his first?

V.S.

M!L
, who, believe it or not, ALSO hasn't lost a single round, and is ALSO on a PERFECT streak. This is truly a clash of the titans
. I have bad news for one of you: you can't BOTH win this match 2-0. So what will it be...?
What kind of tournament?
Tournament will be double-elimination (aka you need to lose TWICE to drop out of the tournament). Brackets will be unseeded, unless we have a lot of people, in which case I may divide by region.
Deadline to enter the tournament will be February 15th
. Starting the 16th, players may begin their matches.
You have 3 days to complete a match from the day it is posted. However, the quicker you do your match, the quicker you can move on to the next one. If your opponent no-shows, simply post it, and you will get a forfeit victory.
How does it work?
Starting the 16th, players simply need to contact each other and begin their matches. Players will play until 2 matches have been won by a single player, and then both players need to post the results. Simply post "TehLink beat Raganook 2-0" and "Raganook lost to TehLink 0-2", respectively. This is to confirm the results. I will then update the tournament bracket as early as immediately and as late as 8:00PM PST that day. As soon as you are in line to fight another person, go for it!
----
Rules
ANY OF THE FOLLOWING RULES MAY BE CHANGED IF BOTH PARTIES AGREE.
If one person does and one doesn't, rules will DEFAULT TO THE ONES LISTED BELOW! So if you BOTH want to do a Lip's Stick-only 20% Stamina match with handicaps of 1 on your custom stage "omg l00k", then by all means.
1) Items set to OFF (Don't bitch and moan. Read what I wrote DIRECTLY above this.)
2) Each player will select a stage they would like to play prior to the match. Communicate your stage to your opponent, and
whether your map is first or second. CUSTOM STAGES ARE BANNED. ALL OTHER STAGES ARE FINE. Third map both players
may select any map they wish (EXCEPT custom stages), and the Wii will randomly pick one of the two.
3) Stock of 3, time limit of 5:00. All other options (damage ratio, handicap) are obviously set to their normal values. If neither
player can set a timed stock match, then just do a 3 stock match.
----
Other Notes
Lag
Yes, I am aware it exists. Sometimes its a 1-second delay, sometimes it causes the game to become a photo slide show. NO match results will be overturned due to lag. I highly recommend playing some matches so you can get used to the delay prior to your tournament match. There WILL be another tournament when US servers open up, and then you can extract sweet revenge on ________, who ONLY won cause of lag.
Disconnects and Cheating
Purposely disconnecting if you are losing is obviously cheating. This is a serious accusation, and if two different players accuse you of doing this, I will black-list your friend code from both this tournament and any other tournaments I hold. And I mean ever. This also applies to you if you use some sort of cheating device or hack, though I trust you all not to do this
Firewall Problems
It is your responsibility to make sure you have your internet firewall set-up properly PRIOR to the match. If you can not figure out how to fix it on your agreed match date/time, you forfeit the win.
Delays and No-shows
Your opponent may claim a forfeit victory 15 minutes after the agreed match time if:
1) You are futzing with your router
2) You aren't present
3) You left/went idle/are doing anything other than playing your match
Community Disagreement
None of these rules are set in stone until the tournament begins. If the community disagrees with anything I've laid out, speak
up! The important thing is that this is fun and competitive, and I tried to accomplish that with the rules thus far, but am open
to any suggested changes.
How do I host/join a match?
I've created an instructional thread just for you!
Find it here : )
Are there any banned glitches/explots?
Currently, the only known glitch/exploit banned is Fox's infinite shine in Snake's level.
Ok! Any questions? Post them in this thread!
Update: A great way to practice/see how laggy things are/have fun is to fight people online
Visit
this thread
to brawl immediately in preparation : )
----
CURRENT TOURNAMENT ENTREES
01. M!L - 2148-7405-3585 - None Specified - UK
02. Legal - 2578 2373 1406 - [email protected] - US, EST
03. Yonex - 2750-0351-6556 - None Specified - US, EST
04. Matt - 4382-1310-0410 - Xfire: yomatt2004 / MSN: [email protected] - US, EST
05. Roy - 3866-7303-8169 - AIM: KageNouchi / email: [email protected] - US, CST
06. PK - 0688-4524-6525 - email/msn: [email protected] - Brasil (GMT -3)
07. Judas - 3952 6262 6783 - [email protected] - USA, EST
08. DaDAM - 2019-8922-6504- AIM: inotmadeinchina / email: [email protected] - US, PST
09. Nate - 0903-2049-6805 - [email protected] - Canada, PST
10. NIN - 3222 4836 6175 - Xfire: Legendofninny - Netherlands
11. Linkin - 4682 7717 7608 - [email protected] - France
12. HAK - 5155-2171-6848 - [email protected] - Canada, GMT -5
13. TheMN - 3952-6287-6005 - AIM: Aeari, Xfire : theman69 - US, EST
14. Anaki - 3952-6305-8018 - Canada (Ontario)
15. Ozz - 1547-4459-5924 - AIM:Tupacalypse568 - USA, CST
16. Gaeon - 3651-9890-3282 - USA, EST
17. Naoturtle - 4296-2281-9911 - IRC: Naoki, Channel: #smashbros on EFNet, MSN: [email protected] - USA, EST
18. LBLW - 3179-5341-2178 - USA, EST
19. TehLink - 0645-5012-9585 - MSN: [email protected], AIM: ZimarAli, E-mail: [email protected] - USA, EST
20. RoxaS - 3651-9900-1184 - Email and MSN: [email protected] - Peru, GMT -5
21. Sora - 1332-7044-2047 - [email protected] - Canada, CST
22. HeranBago - 5198-1680-3008 - [email protected], AIM: heranbago - USA, PST
23. puxeL - 2191-6931-5776 - XFire: Puxel, AIM: Puxel16,MSN/email: [email protected] - USA, CST
24. ???? - 3394-2931-8151 - [email protected] - Virginia, EST
25. DiNo - 5069-3187-1239 - MSN : [email protected] - France, GMT+1
26. 1chiban - 1676-2946-7532 - [email protected] - GMT
27. MUGIW - 3351-3323-1734 - USA, PST