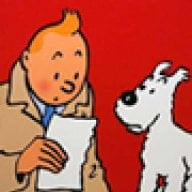 Joined

Dec 22, 2002
Messages

8,201
Trophies

0
Age

33
Location
Website
XP
Country

GBAtemp Roundup!
News from the GBAtemp community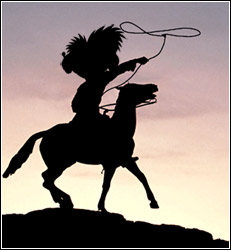 Welcome to the first GBAtemp Roundup. A compilation of all the recent news and big threads from GBAtemp and our lovely community. That's you!
DSware games dumped (sort of)
A few DSware games have been dumped but are currently unplayable. The latest game 'Art Style: Code', is currently unplayable and don't expect to be playing it anytime soon either. The DSi has yet to be cracked, nevertheless it is an interesting development and sure to help the people trying to crack the DSi.



DSiWare 0013: Art Style: CODE (Europe)
Wii USB Loader guides
Two very detailed guides and FAQs to help people install and run Waninkoko's Wii USB Loader have been added to the Wii - Hacking forum thanks to Darkzero51521 and BIG MOE. Be sure to drop by their profiles and send them a big 'Thank you' for their work. As you know the GBAtemp forums have been bustling with activity surrounding the USB Loader. These guides have attempted to clean up the clutter by answering some of the most commonly asked questions. We've pinned the guides for easy access. If you're new to the USB Loader check out the guides below:



Tutorial to using USB Loader and FAQs

Ultimate USB Loader & Accessories Bible for Dummies
Ultimate Wii 4.0 upgrade guide
Is your Wii still on 3.2 and you're interested in upgrading to 4.0 with all your homebrew capability intact but don't know what to do? I was in the same position. Thanks to the handy guide by assassda I've now upgraded my Wii to 4.0 with all the SD menu goodness while still keeping all my homebrew and hacks. Check out the guide if you're curious about updating.



ULTIMATE System Menu 4.0 Guide
User submitted news going strong
Members with quick posting skills have kept our User Submitted News section flooded with the latest news. Hats off to them!



Geckos 1.8 is out
- posted by
Anakir

iTouch 2 coming
- posted by
mcjones92

First DS/Wii Screens For Transformers 2
- posted by
Hadrian

More New Details on FFCC: Crystal Bearers
- posted by
Serabii

New DS Racer From SEGA!
- posted by
Hadrian

Sega Wants To Focus on Releasing Higher-Quality Games
- posted by
War
If you'd like to post gaming related news please use our news posting script
HERE
. User submitted news is accessible by clicking the 'News' tab under latest discussions on the Portal.
Acekard GBAtemp skin
GBAtemp now has its very own Acekard skin thanks to Briankealing The snazzy looking Acekard skin is a great way to show off your GBAtemp pride. Be sure to check it out and also the Acekard forum in general to partake in the Acekard 2i discussion. It seems that a lot of our members have picked up Acekard 2i's for their brand spanking new Nintendo DSi, as it is one of only a handful of cards currently compatible with the new hardware.



GBAtemp v3 AK skin

Acekard forum section
Site slowdowns
Some of you may have noticed the site loading a little slowly lately due to all the traffic (thanks to the USB Loader no doubt...) We are aware of the problems and are constantly tinkering and fiddling around to improve the situation. A long term solution is being devised which should fix the slowdowns.
CheatUp Released
GBAtemp member Antoligy has released a useful program that will automatically download the latest Cheat Database file for your flashcard directly from GBAtemp. CheatUp can also show you the current change log and game list in addition to grabbing the latest database file. It is certainly a useful little program to automate your cheat file updates. Many thanks to the talented GBAtemp Cheat Database crew as well of course!



Download

Visit thread