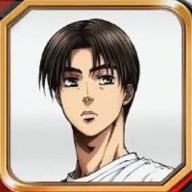 The powers that be
OP
Member
Joined

Dec 28, 2011
Messages

1,527
Trophies

1
XP
Country
So...I'm not really sure where to post this, but since this post might touch on the topic of art, so why not.(Mods pls feel free to move this thread wherever appropriate).
So as you can tell, I've been on gbatemp for almost 5 years now. I've seen people come and go, sponsors change, death of the ttds and cyclops flashkarts etc
But I've always wondered why we don't have any official gbatemp merchandise that people can buy so as to support our great community.
I'm sure some of our great artists could come up with awe-inspiring designs. Maybe there could be a contest for choosing the best graphics for t-shirts and hats?
C'mon whaddhya say?