GBAtemp's book game club is go for the 53rd edition.

As ever a short series overview for those just joining us. For this series out main focuses are the large libraries of GBA, DS and Wii leaked prototypes, commerical releases, homebrew and ROM hacks with the occasional dabble in things that can be emulated on the DS.
Although top rated games are certainly not excluded making a best games for the given console is not what we are aiming for around here as there is quite a bit that fell short of true greatness but displayed some innovation and as such is worth having seen.
Selection will for the most part be games that are worth seeing but occasionally additional criteria like budget releases, only released to a given region, pose a challenge/run (the less lazy version of achievements) or do a compare and contrast for a group of related titles.
#53- Valkyrie Profile: Covenant of the Plume (DS)
Valkyrie Profile is a franchise that extends back to the PS1 and it joins the ranks of Dragon Quest in having a "numbered" release on the DS where previous entries were built for the home console or PC. Much like the other games from developer Tri Ace games the idea seems to be heavily tweak a traditional battle system (usually towards a more active/real time thing) and allow for quite a deep system with the system as seen in tactics titles getting the honour for this one (maybe not the tactics equivalent of the mario RPG take on battles but not far off).
Also much like other games from Tri Ace the story setup is quite nice (in this case their usual somewhat bizzare sci fi setting being eschewed for a gaming style reimagining of Norse mythology) but possibly falls short in execution. It does however feature some branching paths which is not that common in handheld titles and the difficulty curve is noted for being quite unforgiving.
Battle footage from the game
[/p]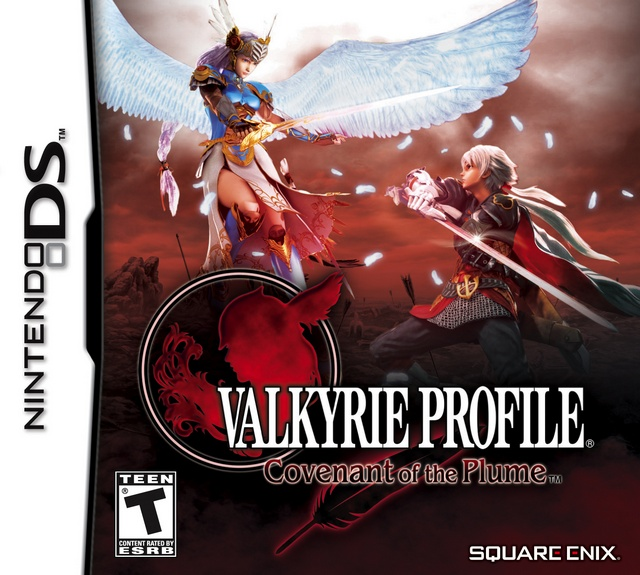 GBAtemp release thread
[/p]
Another of Tri Ace's great great games or one of the ones that fell short?[/p]
gbagotw should get you other links in this series