GBAtemp's book game club has a new edition.
Despite this being our 52nd edition we still like to start with a quick series overview. The GBA, DS and Wii (and some of the systems they can emulate although that is not such a great focus of this series) feature a large amount of great games and games worth playing among their collections of ROM hacks, commercial releases, homebrew and leaked code for them.
Top ? games for the given console is not our intention here as things get missed out doing that but other than the occasions we pose a challenge/run (what people used to do before achievements became a thing) or select a criteria and state it (games released in Europe but not North America for example) our selection process is not really going to be covered.
#52- Advance Wars (GBA and DS)
Although we have mentioned the games several times and even pointed you are hacks for it (the series is runner up only to Pokemon and Mario platformers in the most commonly hacked stakes) we had never actually simply made the Advance Wars series itself a selection.
There are some versions on earlier consoles which did well and much the like term advance wars stuck when it appeared in English Japan often still knows the series as Famicom wars but they are in some ways quite different. There are also some spinoffs (Battalion Wars) on home consoles but it was the GBA that saw the main series become a classic in the eyes of most.
Gameplay varies a bit between entries in the franchise and even maps within those entries with more on that in a moment but in general you are put in command of an army made up of different types of units and get to win a battle in a similar manner to a tactics or strategy game. Where those are usually games you start a battle with a set of units and finish with the same here units get repaired and sometimes created in battle as a core mechanic far more extensive than the potions and healer class or the aforementioned tactics and strategy titles. Other options like fog of war exists but we will leave you to discover the nuances and simply say above all that or maybe because of the series is often regarded as one of the finest multiplayer games (assuming you have someone else that can play) you will find on the GBA and DS.
The developer go by Intelligent Systems and they are also being the developers of Paper Mario and Fire Emblem but here the gameplay style makes it quite unique on the GBA and DS with the closest rival being the as yet untranslated Daisenryaku series which many see the last game released on the DS (Days of Ruin/Dark Conflict) as moving towards as it was a fair departure in tone from the earlier games in the series.
Trailer for the first DS game, countless gameplay videos are available
[/p]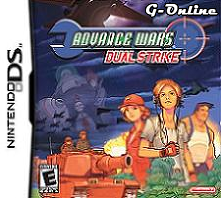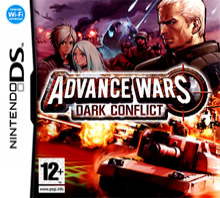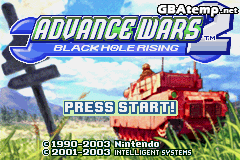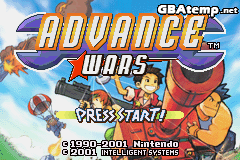 GBAtemp release thread (Advance Wars Dual Strike)
[/p]
Who needs this when there is Fire Emblem or does
Will Wright
counting the series among his favourites pretty much say it all?[/p]
gbagotw should get you other links in this series