Joined

Oct 24, 2002
Messages

11,863
Trophies

4
Age

39
Location
Website
XP
Country
GBAtemp Forums 5th Anniversary!
5 yrs of the best forum on the interwebs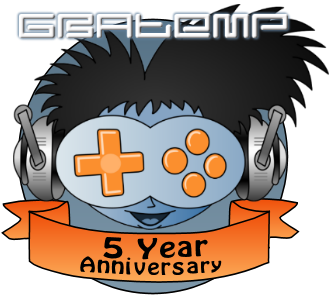 Put on your party hats because it's the
23rd October 2007!
Yes, the GBAtemp Forums are today proudly celebrating our
5th Anniversary!
That's right; it's been FIVE years since
Alexander
,
KiVan
and
Omero
first opened the doors of the GBAtemp hotel to the people of the internet. We can hardly believe it ourselves. We've come such a long way since the forums first opened five years ago, going through several skins, revisions, changes, modifications, improvements and more, but believe us; the best is YET to come.
In these 5 years we have an amazing total of over 100,000 members, almost 850,000 single posts and almost 63,500 topics!
We really do have some major improvements, ideas and more in store for GBAtemp through 2007 and beyond, so we hope you will join us in continuing to build and enjoy the best damn forum on the internet.
We, the staff, would like to thank each and every single member of GBAtemp for contributing, all the GBA and DS enthusiasts out there for keeping our site alive, all the fantastically talented homebrew coders who continue to amaze us and of course the admins would like to personally thank each member on the
GBAtemp staff
roll, past and present, for doing a magnificent job of keeping the forums running smoothly!
So join us in raising a cold stein of grog and declare a toast to GBAtemp's 5th birthday! The largest (
and best
) GBA and DS dedicated forums on the web!
Cheers!

...
But that's not all; to celebrate our 5th Year Anniversary we have a fantastic surprise for our members...

The Official GBAtemp Online Store!
Thanks to Cafepress we are able to offer our members and staff the chance to get their hands on official GBAtemp Merchandise! From t-shirts to bumper stickers, from mugs to postcards - you'll find quite a wide range of products and designs available. We've kept the prices low and all profits will pay towards site hosting and maintenance. More products will be added to the shop over time. We will even accept members own GBAtemp designs in the future!
We will also very soon be offering the chance for members to get their own NAME or ALIAS printed DIRECTLY on the products! So if you'd like your name printed on a product you want to buy, send us an e-mail (more details further in) and let us know!
Please read on in the dedicated GBAtemp Shop news topic for more information. Link below!

GBAtemp Online Shop news topic
...
What's THAT? You want more? You got it!
Introducing...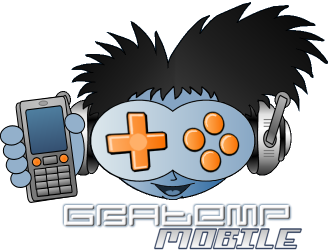 Get your GBAtemp fix on the GO with GBAtemp Mobile! Just point your mobile phone browser to
m.gbatemp.net
and start browsing on a custom designed site by Costello for mobile phones (optimised for Opera Mini v3). The mobile site is currently read-only but posting abilities may be added in the near future so stay tuned!
Read more about GBAtemp Mobile in its dedicated news thread - link below.

GBAtemp Mobile news topic
---
We also are introducing a new feature to the site today, a new
Release Management Centre
. This allows our members to post game release information you see on the portal for GBA, NDS and Wii games THEMSELVES. Pending moderator approval, your release information will be contributed and added to the portal! This is a brand new feature unique to GBAtemp to allow for more community driven updates and faster release information!
Read more about the new Release Management Centre at the link below.

GBAtemp Release Management Centre news topic
Whoo! Ok we think that's it!

Leave your comments on the Anniversary only in this thread, please leave comments related to the other 3 new features - the Shop, Mobile site and new Release Management Centre in their respective threads. CHEERS!

GBAtemp Online Shop news topic

GBAtemp Mobile news topic

GBAtemp Release Management Centre news topic