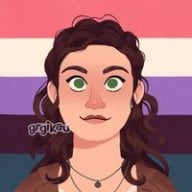 Joined

Oct 3, 2021
Messages

22
Trophies

0
Age

30
XP
Country
Hey, I've been a lurk for the last few years and did a search for GBARunner2 and didn't find the answer I was looking for, so figured I'd ask.

I've had an original R4 card since 2011 and would use it all the time on my DS Lite for the DS and GB/GBC games, which was fine until the touchpad went out and the batteries in my GBA cartridges all began dying. I was gifted a 2DS last year and found out the original R4 card wouldn't boot on it and took the plunge and bought a new one- the incentive to also be able to boot GBA games on it was definitely a main factor for me.

I bought an "R4 SDHC RTS Lite 2021" on eBay. I used the "The Ultimate R4 Card Setup 2020+ | Time Bomb Removal, Skin Customization, and GBA Support!" by Anton Retro on youtube and the links they listed (formerly had the link listed but would not allow me to post with it).

Now here's where I can't find a post that answers my specific question/problem- When I followed the instructions on the main video linked above, it worked almost perfectly. It boots the YSMenu, loads the DS ROMs saved in the Games files, and boots all the emulators, and runs most of the ROMs (any game it hasn't booted I'm assuming something is wrong with the ROM itself since it was only one or two that wouldn't boot).

I have not moved any save files onto the SD Card and I am booting everything as a brand new game as I prefer to play from the start anyways. When I start a new game on GBARunner2 it works fine and allows me to save, but when I close out by either quitting, navigating to the Home Screen or just turning off the DS and then load the emulator for GBARunner2, it does not recognize that there is a save file. It only does this on GBARunner2, all other emulators appear to be loading the saved files it created fine.

When I plug the SD card into my computer it recognizes that there is now a save file on the card. GBARunner2 is saving the save files into the same folder as the GBA files are being loaded from.

I saw in a post someone suggest using EZ 3-in-1 to patch it but cannot find any information on how to install that patch specifically. I posted on Reddit and someone suggested making sure I have the most current version of GBARunner2 and reinstalling it, but when I did that, the YSMenu stopped allowing me to boot the emulator entirely, though was still booting the DS Games and all other emulators and ROMs, so I went back and reinstalled everything from scratch.

Right now I'm back to the same original problem- DS and GB/GBC games boot and run and save fine. GBA boots, but treats as a new save for all ROMs every time I load the ROM on the emulator. Any help is greatly appreciated, thanks!