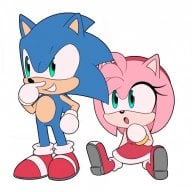 Well-Known Member
OP
Member
Joined

Mar 2, 2010
Messages

2,186
Trophies

0
XP
Country
I apologize if this topic has been made before, but i searched and didn't find it!
So before anyone say anything like "No it'll never happen cause of the CPU limitations" or "just buy an Ez-3in1 card" or "just buy GBA games they're cheap"

i'm aware of all that and i would buy either a Slot-2 card or an Ez-3in1 card if i could buy stuff online but i can't and they don't sell them where i live, i tried to get them in many ways and still no luck, and they stopped making GBA games anymore so the only ones i can find if i was lucky are crappy ones!

So the question is, is it really impossible to emulate GBA roms on a DS using Slot-1?

First there's a card called iPlayer which allows you to run GBA ROMs on a DS using Slot-1, or so i heard!
Second if you heard of SNEmulDS which is an SNES emulator for the DS, the emulator runs perfectly fine and speed has no issues, i'm not really good at hacking but of what i understood it uses the ARM9 memory to save RAM for the SNES ROMs!
Third we got Sonic Classic Collection which runs S3K on an emulator, and that game wouldn't normally run on JenesisDS, and as i heard it also uses the ARM9 memory!
So my question is, is it really hopeless to have a GBA emulator to run on Slot-1? or is it that people just don't care seeing how the DS runs GBA cartridges perfectly fine? can DSi users ever get GBA ROMs to work at least?
Thank you