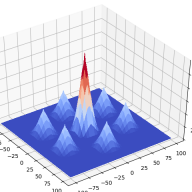 Joined

Jul 23, 2018
Messages

10
Trophies

0
Age

25
XP
Country
Hello,

I recently acquired an authentic Pokémon Emerlad cartridge and I've been trying to inject an old save file I was playing on emulator. The thing is when I inject the save file and load the game, the save doesn't appear and forces me to make a new game.

So for the context:
- I am using a weird bootleg R4 called R4i Gold Christmas Edition. The GBA Backup Tool works fine on it and I've been able to dump my save files from Pokémon Sapphire and Emerald. The latters are correctly read by PkHex.
- When I dump the original save file from the cartridge and I make an edit on it with PkHex, the reinjection will also fail. I've been able to recover the original save file, the injection works with it, so my setup seems to work.
- The rom I was previously playing on is the original game in the same language as my cartridge (French).
- I have changed the battery of my cartridge. So there's maybe some RTC incompatibilty or some other weird phenomenon.

I tried to manipulate the RTC with PkHex to make it the same as the original dumped save but it didn't solve the problem. Well if a slight edit on the original save file makes the the injection fail, it seems RTC is not in the equation but we never know... For the record, I put my save files in the post in case someone wants to try some things or to check them.

I am quite lost now. If anyone has a clue on what's going on or had the same issue and solved it, I would be happy to hear your advices. Thanks !