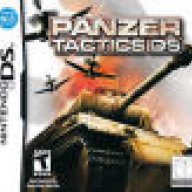 Joined

Apr 13, 2008
Messages

1,221
Trophies

0
Age

30
Location
XP
Country
Sooooooo I was over at Wizard's forums today (likely a mistake, the place only seems to annoy me).

How on earth do some people manage to ask some questions? Are they really that spineless, or stupid, or both?

So many threads seem to scream out 'grow a spine you damned wimp'.

So many threads seem to deserve the reply 'your idea is clearly so utterly stupid'.

If you have a person at the table, and they are sucking all the fun out of the game, what do you do?

YOU TELL THEM TO CUT THE CRAP OUT OR GET LOST!

No it doesn't matter if he is your school mate, or co worker, or brother.

This morning, someone asked, can a Paladin be non religious?

Gee I don't know Einstein, can the Pope be agnostic?

Either my IQ is sooo damned high I have tolerance issues with the morons, or I am just reacting to morons in an appropriate fashion.

And the dialogue on the 4th edition game and how to fix it is getting utterly nauseating.
No an endless barrage of tweaks will not fix the game.
Someone needs to get Wizards to realize 'you pooched the game, and you did it very effectively'.

I've been a great fan of 4th and it has a lot of potential. But it will never reach that potential under the current arrangement ie under the care and control of Wizards.
No I am not a fan of Paizo and his Pathfinder. 3.5 is nothing better than a penis envy dream edition. Power gaming at it's worst. Pathfinder didn't solve anything, it merely kept 3.5 alive and breathing in competition with 4th edition.