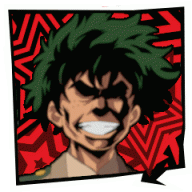 Well-Known Member
OP
Member
Hey Guys,
I've read it's possible to "port" "Game Maker Studio"-Games to Nintendo Switch, so I did it!
I've currently "ported" four different Games to Nintendo Switch by replacing the content of Undertale RomFS with the Contents of the Games I've ported.
The Games I got to work on Switch or were confirmed working:
- Knights Club
- Unworthy
- Xenon Valkyrie
- The Void Rains Upon Her Heart
- Crashlands
- Towards The Pantheon: Escaping Eternity
- Shalnor Legends Sacred Lands
- Sugar Overkill Arena
- Control Cubes
- Lumiva Legacy Demo
- AM2R Another Metroid2 Remake
Games that don't work on Switch:
- Dyo
- Nidhogg
- Nidhogg II
- Wuppo
- Death's Gambit
- Rivals of Aether
- Symmetry
- 12 is better than 6
- Gunpoint
- Dungeon Souls
- There was a Caveman
- Psebay
- Another Perspective
- Stories of Bethem
- Wave Land
I've uploaded four Videos, playing 4 of the confirmed Games:
IMPORTANT INFORMATION:
- If you want to port a Game or ask me to test a Game for you, be sure it's a Game made with "Game Maker (Studio)" and it supports "Touch" or "Gamepad" Controls!
- Saving doesn't work yet (not sure how we could fix that). If you have an Idea, tell me!
- I won't provide Downloadlinks for this Games. Sharing copyrighted Content is illegal on GBATemp, sorry!
If you want to ask me for testing a Game for you, read "Important Information"!
I won't test Games that don't have "Gamepad/Touch" Support or aren't made with "Game Maker (Studio)".
I will keep the lists up2date!
Last edited by
Cyan
, , Reason: added AM2R