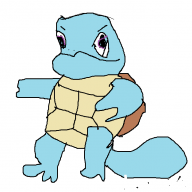 Joined

Jun 1, 2017
Messages

8
Trophies

0
Age

19
Location
Website
XP
Country
First of all this is useless as long as you keep it closed source. As at that point it's literally just a worse version of an already existing app. Really there is only multiple ways this could have been useful. Luckily for you you failed at all of them!

The first one is easiest, it being open source would help other devs interface with the FRD:u/n/a service. However because this thing is closed source, it fails at this (BADLY!)

The second is as an actual improvement to the original Friends App. Of course it fails at this. Not only is it less pleasant to look at. At this point it not only doesn't add anything new, it doesn't even do all the things the original did. Meaning there is literally NO reason for anyone to use this until it does.

No but seriously maybe the one that should get a mirror and look at it is you.

Now that might have been a bit harsh but I could see literally no reason for you to keep it closed source. Simply because unless your doing something shady, which I hope you aren't, there is no reason to do this. The only other thing I could think of is that you are for whatever reason ashamed of your current code and want to clean it up first. Which if that is the case is fair enough, but maybe do that BEFORE releasing it... even in WIP status.


Ps. Why are you still using PhotoShop CC 2015? Why not update to 2017?
You were a bit late with that lol.
Sent from my G3121 using Tapatalk