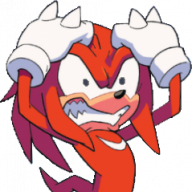 Joined

Sep 29, 2018
Messages

10
Trophies

0
XP
Country
Mkay so here's what I did...
1. Downloaded Brain Age from the eShop.
2. Made a COPY of the Brain Age game and put it on an external hard drive.
3. Unplugged the external.
4. Followed the Haxchi guide doing the usual internet browser method to access the Homebrew Launcher Channel and installed Haxchi over Brain Age.
5. Installed Coldboot Haxchi over that and finished that section of the guide.
6. Once I was finished I turned off my system and plugged in my external that still had Brain Age on it.
So at this point in time, Coldboot Haxchi is installed over the Brain Age in the system memory, but Brain Age is also on my external hard drive.
7. When I first configured Coldboot Haxchi I set it up to boot to the homebrew menu. When I got out of the homebrew menu, to my surprise, Brain Age was showing as opposed to the Haxchi icon.
8. I powered on my Wii U again and when it was about to boot to the system menu through coldboot haxchi, I held the home button to go back to the configuration and had it boot to the home menu instead.
9. After powering on my Wii U a 3rd time, Brain Age was still showing instead of Haxchi. Curious, I launched it. Sure enough, I could still play Brain Age!
So from the looks of it, even though Brain Age is installed on both the system memory and the external hard drive, what happens from the looks of it is it uses coldboot haxchi aka brain age on my system memory to boot up, but it displays Brain Age from my external for some reason and prioritizes that in the system menu. So if you just wanted the homebrew launcher channel showing, that's fine. Another option if you have kids and don't want them messing with anything is to not have the homebrew launcher channel and keep haxchi hidden with your hard drive plugged in, I can still boot into the Homebrew Launcher Channel via when the Wii U boots up and holding the home button to have coldboot haxchi boot to the homebrew channel.
Would anyone be willing to try this out as well. I'm very excited about this as now it looks like I'll be able to have the entire wii u library on my wii U between my external and internal memory including brain age.
EDIT: When my hard drive is unplugged, Haxchi shows up instead of Brain Age. If anyone needs a video or something let me know.
Also I was just informed the limit is 300 games regardless of space lel oh well, still a neat way to hide the Haxchi channel and still have the DS title of your choice fully playable post Haxchi exploit.