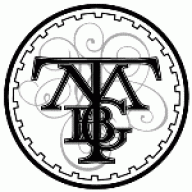 Joined

Jan 24, 2007
Messages

754
Trophies

1
Age

57
Location
XP
Country
http://www.conrad.de/ce/de/product/903012/...TI-GRIP/3600024
Sorry it´s German, it´s where I got it from, and Google wasn´t my best friend in this case.
It´s from a company named Playfect and the name of it on the packaging is "Multi-Grip Kit for Wiimote".
I paid €5.95 which seams fair to me, but maybe you can find it for less where ever you live.
After unpacking, I was surprised how sturdy the product was for the price! You really have to use some force the change out the parts.
As far as the gaming goes.... Tried Kirby first, and I have to say I was very pleased with the feel and the "knob" for the d-pad really worked for me. The grips do increase the distance to the 1 and 2 buttons though, so it´s a bit of work to reach and press them, but I´m sure that´s just something you can get use to.
Then I tried Other M. Absolute phail. It´s great when in sideways mode, but when you have to go into pointer mode.... well like I said phail! You can remove the grips and leave the d-pad knob on. It is an improvement as far as moving goes (for us that have problems with the d-pad as is), but the rather large "latches" along the sides of the Wiimote kind of get in the way in pointer mode. Without the grips better, still not awesome.
After that I tried New Super Mario Brother, and it was great for me, just like Kirby.
If you have problems with the Wiimote sideways option, please do take a look. I know there are only a few games that are sideways control only, but I think it was worth the six euro I paid for it.

(edit) Just tried out Donkey Kong Country Returns (1st 3 levels) with this thing, and now I´m really glad I got it!!! This game is already awesome up till now, and if the reviews are anything to go by, it´s just going to get better! (Supposed to be pretty hard though!)
I´m definitely going to play this one through! If I hadn´t bought this thing, I may have just given up, or forced my way through with the nun chuck. And according to the review at IGN that way is kind of hit and miss, so lucky me!