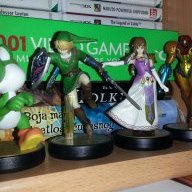 Joined

Feb 1, 2010
Messages

4
Trophies

0
XP
Country
Hello everyone,
and sorry for a noobish question caused by a meganoobish action I took.
This is my flashcart
http://www.r4isdhc.hk/download_white_new/index.htm
Or at least it looks the same, bought it in december 2012, served me well ever since.
Then today, for reasons unimaginable (I wanted to play Shantae: Risky's revenge on my DS Lite lol) I went to the dev site and accidentally clicked on the wrong card. This one:
http://www.r4isdhc.hk/download_white_new2013/index.htm
I was happy to see new FW was released (even though it wasn't lol) and immediately applied it, along with the kernel. Everything booted up just fine. I had my list of games, but when I tried starting one of them, it just gave me the white screen. All the games give me the white screen now, EXCEPT the emulators I have there too (for SNES and GENESIS), which still work like a charm.
Overall, my 2012 NEW cart boots up with 2013 FW and its kernel, lists all the games but can load none. Did I brick my cart or what? If I have, can I revert back to the FW I had on it before (I believe it was something like 5.05 or 5.06 and now is 7.0)? The only kernel that boot now are 1.62 and 1.63 (as far as I can tell).
Sorry again for a laugh-worthy post, but I know there are a lot of nice people here who would at least try helping me.
Thanks for your time! And please help. <3