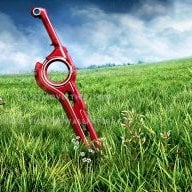 Joined

Feb 13, 2012
Messages

210
Trophies

1
Age

29
XP
Country
Edit by mod:
Even if you are on a 5.3.2 spoof 5.5.0 it will still prompt you to update your system because that game already has an update (v1.0.1) available on eShop.
You can still launch the game using two methods:
- Disconnect from internet before launching the game, or select "launch the game without the update"
OR
- Install the update using WUP Installer.
Tutorial to install the update with WUP installer:
1. download the update from NUS
EUR : Nusgrabber.exe 0005000E101C4C00
USA : Nusgrabber.exe 0005000E101C4D00
DO NOT SPECIFY A VERSION, it will download latest available automatically.
DO NOT USE NUSGRABBER GUI !!!
THE GUI IS OUTDATED !!!
2. If you already have SD:/install/ then delete everything you have inside this folder.
3. Copy all the downloaded files into SD:/install/
OR:
3. rename the "0005000E101C4x00" folder to "install" and copy the folder on the root of your SD card
SD:/install/All the files here
4. On you WiiU, Visit WUP installer website twice
http://wupinstaller.com/wi/
5. After two successful exploit running, exit to the WiiU menu (where you see the Mii walking around) and wait 10 to 15min
If it freezes, do step 4 again.
6. reboot the console and launch your disc !
Original post below:
I am scared to press update icon!!!